MUSIC PREVIEW: Hot Plains, hot damn!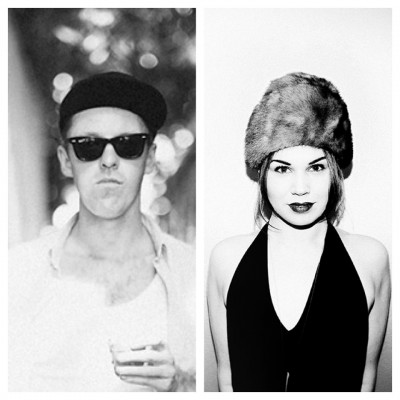 The Hot Plains Music Festival takes over a couple of local venues this weekend, with gigs Friday through Sunday all around Whyte Avenue, but primarily focused on two of the city's most popular live venues, Wunderbar and Pawn Shop.
Friday at Wunderbar features the "Heart meets Sabbath"-sound of the Secretaries with a new 7" release; an album release set for Bombchan, along with the incomparable Marlaena Moore, and experimental noise-pop from Diamond Mind. Meanwhile, the Pawn Shop bill includes a pair of reunions, The Cleats and Dance Floor Disasters, as well as one of Edmonton's most-talked about acts right now, Slates.
Saturday at Wunderbar features another notable one-time-only reunion with Slow Fresh Oil, featuring members of Shout Out Out Out. Also playing on this day are indie-rockers Camembert, the pop-punk revelry known as Switches, and Saskatoon's The Jump Off. Later on comes acts like Jom Comyn, who released one of last year's best albums by any Edmonton act. The same evening, blues-rocker Michael Rault headlines the Pawn Shop, along with the Renny Wilson Punk Explosion and Victoria's Mants.
You want more? Of course you do. Sunday features another couple of shows at the Wunderbar, though the late bill is more noteworthy, with another album release set – this time from the male-female garage rock duo Arrowz (pictured, above) – as well as another reunion gig – featuring Hippychick – on the bill.
The Pawn Shop's Sunday lineup is presented by Calgary's Sled Island Festival – flooded out last summer – as a warmup to their event in mid-June, with Saskatoon's Shooting Guns and Calgary's Forbidden Dimension featured, as well as Betrayers, Gary Debussy, and The Fuzz Kings.
Wristbands for the entire weekend are just $50; tickets for individual shows are $15 for late shows; and $10 for early ones. More details at the Hot Plains website.
Friday 16
David Wilcox – Perhaps best known for his 1988 track "Layin' Pipe", this Montreal-born rocker's last trip into the studio was for 2007's "Boy In the Boat", his eighth solo album. He'll perform both Friday and Saturday night at Century Casino. 8 pm both nights, $62.95.
Mike McDonald – The frontman of Edmonton's legendary Jr. Gone Wild headlines his own show, with Peter Stone and Chris Wynters also performing. The Artery, 8 pm, $12.
Saturday 17
Backstreet Boys – Initially rising to fame in 1996 on the back of their debut album, this Orlando harmony group continues to captivate the hearts and ears of North America, with pop hit after pop hit. Their most recent album, 2013's "In a World Like This", however, is the first album to not score a supersonic hit. Their setlist will undoubtedly be comprised of most of their hits, however, including "I Want It That Way", "Larger Than Life", and "Incomplete". Abbotsford-born Victoria Duffield also performs. Rexall Place, 7:30, $29.00 and up. Single seats only remaining on Ticketmaster, but Stubhub has quite a few remaining.
Atmosphere – This Minneapolis rap duo is criss-crossing the country to support their 2014 album "Southsiders", and are joined by Prof and Dem Atlas. Union Hall, 8 pm, $26.50.
Harlan Pepper – This Hamilton indie rock act has been getting a lot of attention in the last year or so; they're currently touring to support their sophomore release "Take Out a Twenty And Live Life To the Fullest", released in March. The Artery, 7:30 pm, $10.
Monday 19
Neko Case – This indie-folk songstress wound her way into Edmonton hearts with a solo appearance at the Edmonton Folk Festival a couple years back, though her contributions to Vancouver's indie act New Pornographers make her no stranger to anyone in Western Canada. She returns to Edmonton on this night to support her 2013 album "The Worse Things Get the Harder I Fight, the Harder I Fight, the Move I Love You". San Francisco rockers The Dodos open, an eclectic duo that is joined by a third member when touring. Drummer Logan Kroeber's standard setup excludes the traditional bass drum in favour of a tambourine taped to his shoe. The group's most recent album "Carrier" won rave reviews last year. Winspear Centre, 8 pm, $40.
Tuesday 20
City and Colour – Dallas Green's solo project has been absolutely on fire the last few years, beginning with the three singles off his 2011 album "Little Hell" – "Fragile Bird", "Weightless", and "The Grand Optimist" – but his very first success was back in 2005 with the track "Save Your Scissors". There are plenty of seats still available for this gig with Half Moon Run. Rexall Place, 8 pm, $39.50 and up.