John Fogerty to play CCR classics in Edmonton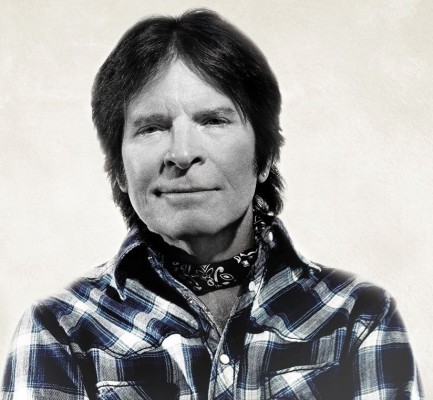 When John Fogerty returns to Edmonton to play Rexall Place this fall, he will be playing the music of Creedence Clearwater Revival, circa 1969. Of course he will.
The show happens Sunday, Nov. 23. Tickets – from $20 for a nosebleed! – go on sale Saturday May 24 at Ticketmaster.
He wouldn't be doing the Big Building in the first place if it weren't for CCR. And 1969. Would he?
It's a good question, because this guy's Southern-fried country-rock style is so distinctive that he's the only artist we know of in rock 'n' roll history who was sued for plagiarizing himself. By some hook or crook, he'd lost the publishing rights to "Run Through the Jungle." Years later on his own he released "Old Man Down the Road," which sounds so similar to the former, right down to the chord changes (there aren't any to speak of), the groove and the guitar hook, that it would've been an open and shut case if it were anyone else ripping off John Fogerty than John Fogerty. The two parties settled out of court, and now we have a funny story about John Fogerty.
Water under the burned bridge! The former CCR frontman will be performing songs from the three seminal – SEMINAL, we say – CCR albums from the aforementioned Summer After Love, 1969: Bayou Country, Green River and Willy and the Poor Boys. Consider this arsenal of deadly classics: Proud Mary, Born on the Bayou, Bad Moon Rising, Green River, Down on the Corner, Fortunate Son. And that was all in one year. Impressive, no?
Fans needn't worry he'll neglect CCR's later work, or some of his own solo stuff – we also demand to hear Travelin' Band, Who'll Stop the Rain, Have You Seen the Rain, Lookin' Out My Back Door, Up Around the Bend and of course Old Man Running Through the Jungle. There's no new material, but he's working on a book that should be out by the time he gets here.
Creedence Clearwater Revisted, meanwhile, featuring former CCR members Stu Cook and Doug Clifford and named thus for legal reasons, will perform in Edmonton Friday, June 27 at the River Cree Casino – a building (well, tent) a fraction of the capacity of Rexall Place. If John Fogerty wouldn't be where he is today without CCR, the reverse certainly seems to be true. Can't we all get along?