Tom Petty returns for summer show, free album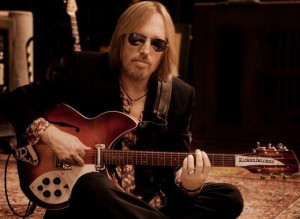 Tom Petty and the Heartbreakers promise that every fan who buys a ticket to their concert in Edmonton at Rexall Place on Sunday, Aug. 17 will get a free copy of their new album, Hypnotic Eye – because you'd be stealing it on the Internet anyway, right?!
Quid pro quo, Clarice, quid pro quo …
The show goes on sale May 31. For a North American tour that starts Aug. 3, tickets start at $37.50 for a nosebleed (not many of those, just to warn you) all the way to $152 for a closer view. He charged $150 for the top seats the last time he was here in 2010, too, and he didn't even blow anything up. It was all about musicianship put to the service of great songs. Imagine.
Petty, who has been touring a lot over the last 10 years like a lot of other artists, is one of these dependable classic rockers whose music still holds up today. Sure, like a lot of his peers, he suffers from the "Oh, they're going to do one from their new album – time for a pee" syndrome, Petty has created many wonderful classic rock anthems both for and transcending a generation: Don't Back Down, Refugee, Free Fallin' and Last Dance With Mary Jane come to mind, the latter perhaps a reference to marijuana that baby boomers won't be smoking when they hear the song. No, they'll probably save their spliffs for Running Down a Dream.