Cancer benefit planned for Kirby, Queen of the Edmonton Music Scene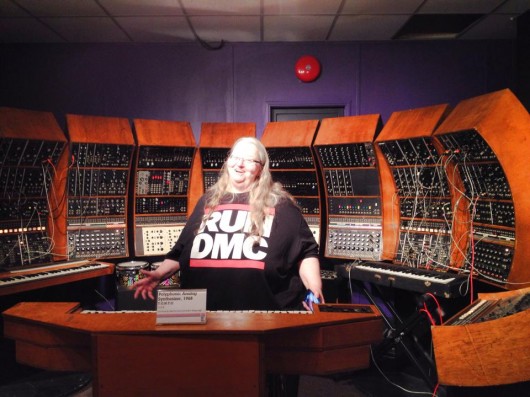 You probably won't find any Edmonton musician who hasn't been touched in some way by Kathy Kirby – far better known as just "Kirby" – and in her fight against recently-diagnosed cancer, it's also no surprise how quickly the music community has banded together to help.
The "Be Here Now" benefit for the beloved local music impresario will take place June 10-11 at the Newcastle Pub, 8170 50th Street, with a full slate of performers including Jr. Gone Wild and Tacoy Ryde, to name two, along with the reunited Rockin' Highliners. All proceeds from the $20 ticket will go directly to helping Kirby with her medical bills. There will also be a silent auction, and donations will be accepted at the door.
Kirby has been a fixture in local music circles from the 1970s, when she was the sound tech for Tacoy Ryde, since running sound for countless artists from Edmonton and beyond. With her company Ramparts Entertainment, she's worked as an artist manager and publicist for such artists as Bomba! and Bobby Cameron. She was one of the talent bookers for the legendary, since-defunct Sidetrack Café, along with stints at the Black Dog and Festival Place. She's helped a large list of worthy local artists get grant funding. She's even been a music journalist for See magazine (also since defunct) and GigCity, and continues through social media to be a passionate and plainspoken commentator on music matters both local and international.
One of the Be Here Now benefit's organizers Brent Oliver listed as many of Kirby's titles as he could in a press release: "local music promoter, manager, publicist, journalist, sound tech, consultant, loveable loudmouth, fan, and most importantly, friend to the scene."
And now, he adds, "It's time for us all to give back."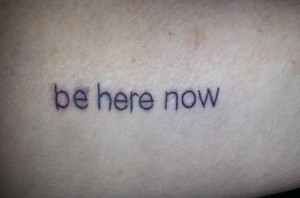 Aside from a general philosophy of life, "Be Here Now" refers matching tattoos that Kirby and her soundman friend Andrew White recently got, before she got the diagnosis.
Here's the full entertainment line-up for the two day affair:
Tacoy Ryde, Jr. Gone Wild, Souljah Fyah, The Almighty Turtlenecks, The Superband, The Rockin' Highliners, Scotty Hills, Rusty Reed, The Dungarees, Bobby Cameron, Tim Koslo, Braden Gates, Dana Wylie, Rob Heath, Stew Kirkwood, Front Porch Roots Revue and the Joint Chiefs, with more to be announced.