Tim McGraw at K-Days, Golden West rides again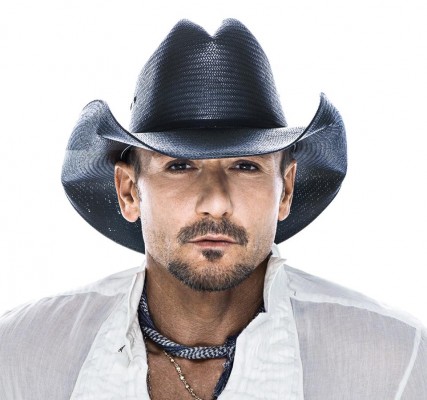 Klondike Days has finally got it together with Rexall Place to present a feature Klondike-themed concert in the hockey arena during Edmonton's famous fun fair.
Korn didn't quite do it even if it begins with a K. But Tim McGraw? That's more like it! The country superstar will be performing at Rexall on Tuesday, July 22 as part of his "Sundown Heaven Town Tour," named after the new album that will be out in September. The single, "Meanwhile Back at Mama's," with his wife Faith Hill, is on radio now. The opening lines paint a familiar picture: Running round in this new truck, bank lets me borrow from month to month …" and you know the rest. Maybe you lived the rest.
Tickets to Tim McGraw start at $58.25 and go ON SALE to the public on Friday, June 6. On June 4-5, you can get a pre-sale code from the Northlands APP. Other events happening during Klondike Days include Blake Shelton on July 23 (BUY) and WWE Live Summer Slam Heatwave on July 26 (BUY). Every ticket purchased to the Rexall Place shows comes with a free pass to Klondike Days, running July 18-27 at Northlands. They want to call it K-Days, but that's not going to happen here.
Best of Golden West Fest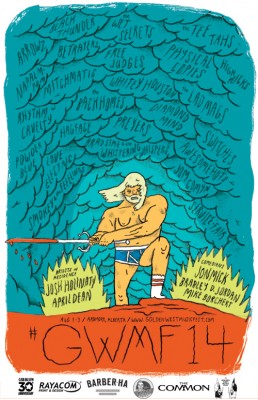 An event one might consider the polar opposite of Klondike Days is happening Aug. 1-3 at Ardmore, Alberta: The Golden West Music Fest. The brainchild of Fish Griwkowsky and others, the "party on the prairies you've been looking for" features a huge list of the area's finest indie music acts, and is expected to draw fans who aren't into Tim McGraw or professional wrestling or anything to do with Klondike Days – though you never know. Klondike Days does have Our Lady Peace coming in on the Koodo Stage July 19 (also Everclear, Soul Asylum, Eve 6, Bachman and Turner, Loverboy, and the Village People, among others).
Lots of time to see all of them.
Here's the entire list of Golden West performers (linked to artist sites for your convenience):
Arrowz
the AwesomeHots
the Backhomes
Betrayers
Black Thunder
Jom Comyn
Diamond Mind
Free Judges
Hag Face
High Kicks
the Lad Mags
Love Electric
Mitchmatic
Napalmpom
Physical Copies
Powder Blue
Preyers
Rhythm of Cruelty
Service:Fair
Brad Sime
Smokey and the Feeelings
Switches
the Tee-Tahs
the Wet Secrets
Whitey Houston
If there's nothing in there that turns your crank, you may be in the wrong place. Early bird tickets to the Golden West Music Fest are $50 (including camping) and on sale now (BUY).