MUSIC PREVIEW: Jonathan Richman new wave before new wave was cool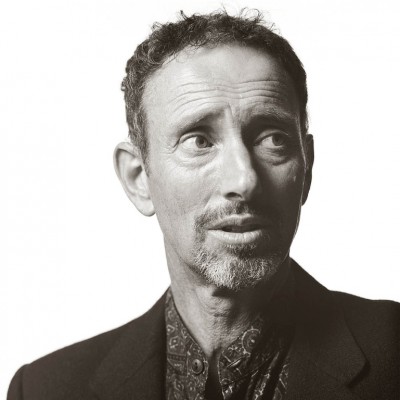 It's not often we get a visit from one of the architects of rock 'n' roll – one of the builders of the mighty bridge between punk music and folk music that we all travel on so easily and take so much for granted today.
Old-timers remember the gaping canyon that once yawned between the two genres and that only the bravest explorers dared to tread – like Jonathan Richman and his band The Modern Lovers, one of the first bands, along with the Velvet Underground, to create the "80s new wave" sound almost 10 years before the actual '80s came along. Impressive, no?
Playing Friday at the Starlite Room, this quirky Massachusetts artist has since delved deep into the mysterious craft of "singer-songwriter," which can span all genres and go in any direction. In short, he's really weird. Richman's style is unique, turning the art songsmithery into performance art with vivid and witty stories presented in the wide-eyed manner of a children's entertainer, but with decidedly adult themes, such as, just for instance, his 1992 song "I Was Dancing at the Lesbian Bar," which caused quite a sensation when he did it on Conan O'Brien. A recent favourite is one about how No One Plays Guitar Like Keith Richards. True!
Subsequent solo albums include Her Mystery Not of High Heels and Eye Shadow (2001), Because Her Beauty Is Raw and Wild (2008) and the latest, O Moon, Queen of Night on Earth. Could there be a running theme here? Could be.
Tickets are $20-$25. BUY
Friday 6
Scenic Route to Alaska – Named after the famed Alberta highway 40 (really a lovely drive if you don't run out of food or water or gas) with music equally as wild and wide and picturesque, these rootsy local veterans of the neo indie-folk scene are celebrating the release of their new CD, Warrington (a town in England) and the first single therein, called Paris. Such well-traveled inspirations! The show at the Bonnie Doon Hall on this night will also feature openers The Secretaries and J. Eygenraam, with Lucas Chaisson and Cayley Thomas doing "'tweener" sets. Advance tickets are $15. BUY
Striker – Listening to these Edmonton hair metal heroes, it's as if the last 25 years never happened. It's a time machine back to the delicious, greasy streets of Hollywood for a visit to the Viper Room circa 1987. There's something refreshing about that, and a lot to be said to sticking to one's guns … and/or roses. In 2012, Striker won a Bear radio station contest to open for Metallica, is on the road constantly and back at the Pawn Shop behind its most recent album, Armed to the Teeth, with new material soon to come. The support acts are Midnight Malice, Gatekrashor, Warsenal. No mistaking in what genre these bands work. Tickets are $15 in advance. BUY
Nextfest Music Night – As part of Edmonton's annual sprawling festival celebrating youth arts and culture, CBC is presenting a sensational night of indie music at The Artery featuring the Lad Mags, The Switches and Jom Comyn – three entirely different artists making waves in Edmonton and beyond. Tickets to the 9 pm show are $10 at the door.
Saturday 7
DWV – They used to call it "Gay Pride," and now it's just "Pride," the festival of same happening in dozens of venues around Edmonton June 6-15, starting with the parade downtown on Saturday. Does the new term make it more inclusive, especially among people in the LGBTQ community (lesbian, gay, bisexual, transgendered and questioning, etc.)? Or does it obfuscate the true spirit of the occasion like a Christian youth group that doesn't have the word "Christian" in its name? Best to answer one's own "questioning," maybe. Performing on this night at the Starlite Room is trio of Los Angeles drag queens called DWV, notable for a song called "Chow Down (at Chick-Fil-A)," making sport of the homophobic fast food chain – which recently opened a restaurant in Calgary! Might DWV have something to say about this? They might. Tickets are $40-$50. BUY
Sunday 8
Edmonton Blues Hall of Fame Induction Ceremony – Anyone who says you can't have the blues in Edmonton has obviously never been to Edmonton – also known as Dirt City, the Big Onion and the town of "If You Can't Make It Here You Can't Make It Anywhere." For further evidence of a legacy of soul-wrenching blues with only bad luck for lack of other luck at all, check out Blues on Whyte – the site on this night of the kick-off to the Edmonton Blues Hall of Fame. With music by the venerable Mississippi bluesman Eddie Shaw, who played sax with Howlin' Wolf, and his band the Wolf Gang, plus special guests, the first inductees will include: The late Clarence "Big" Miller, the Rault Brothers and Hot Cottage, local blues legends all. Tickets are $20 in advance, $25 at the door. INFO
Tuesday 10
Be Here Now Kirby Cancer Benefit – In a music industry afflicted by crooks, scoundrels, egomaniacs and pretenders, it says volumes how much the music community of Edmonton loves the multi-faceted music maven Kathy Kirby – she much prefers to go by "Kirby" – and in fact her good vibrations extend across Canada and beyond. In her fight against recently-diagnosed cancer, the scene has quickly banded together to organize two nights of benefit concerts to raise money for Kirby's medical bills. Performing will be Jr. Gone Wild, Tacoy Ryde, Souljah Fyah, The Almighty Turtlenecks, The Superband, The Rockin' Highliners, Scotty Hills, Rusty Reed, The Dungarees, Bobby Cameron, Tim Koslo, Braden Gates, Dana Wylie, Rob Heath, Stew Kirkwood, Front Porch Roots Revue and the Joint Chiefs, plus more, all touched in some way by this remarkable woman. Newcastle Pub, 7 pm, also on Wednesday, June 11. Tickets are $20 at the door. Silent auction and donations accepted. More INFO here.