Taylor Scott brings 'soul jam' to Blues on Whyte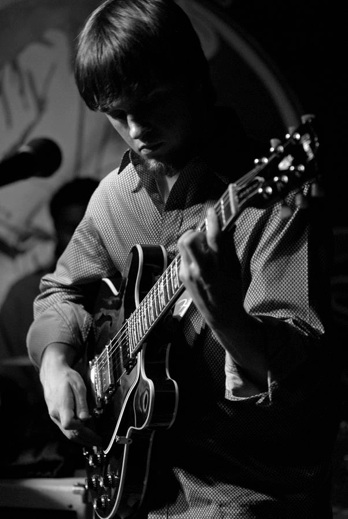 For a jaded music fan who thinks most of what passes for artistic talent these days is pretty average, hearing Taylor Scott is like hitting the jackpot.
This unassuming kid from Cheyenne, Wyoming is a monster. He's phenomenal. He can do soul, funk, R&B and shred like a metalhead, and you'll rarely hear a white person play the blues this well.
"I started playing guitar when I was nine and I took off with it," says Scott. "It was my thing immediately."
No surprise there. Playing through Sunday at Blues on Whyte, the 23-year-old singer-guitarist is backed by Denver, Colorado musicians Jon Wirtz (keyboards), Keith Askins (bass) and Lem Williams (drums), whose blend of genres segue seamlessly together into one satisfyingly sweet confection.
Doing a short Canadian tour while on a break from his "other" gig playing lead guitar for Chicago blues master Otis Taylor, Scott's astounding skill on his instrument is evident through the versatility of his style. He'd play loud and fast. He'd play gentle and soft. He'd get his freak on during Meters cover and bouncy set opener "Funky Miracle," then he'd proceed to whack you in the head with a sledgehammer on his self penned "Spirit Moves You" – off his 2014 indie release "Lonelier With You" – when he did a convincing impression of a speed metal guitarist when solo time came.
A highlight of band's run in Edmonton this week is a reading of William DeVaughn's 1974 R&B classic "Be Thankful For What You Got."  The band nailed the sexy groove and moody minimalist riffing of the original, and then ascended a spiral staircase into the musical heavens, courtesy of a truly inspired extended solo by Wirtz.
"I call what we do 'soul jam'," says Scott, "because there's so much going on at one time." He adds that his band's music is "more conversational" than traditional soul music.
There's going to be a lot of talk about this Cheyenne kid, anyway.