MUSICIZZLE PREVIZZLE: Snoop by any other name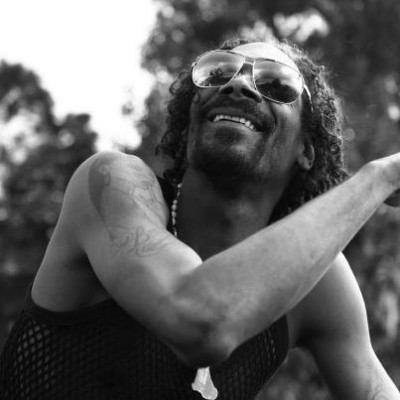 His voice is the very sound of laid-back California: Snoop Dogg – previously known as Snoop Doggy Dogg and recently rebranded as Snoop Lion – will be in town Monday and Tuesday at Union Hall for a pair of sold out shows (a few VIP tickets remain for the second show).
Snoop needs no introduction to most music fans, even those unfamiliar with rap, with a career starting in the early 1990's. The multi-talented artist has starred in a number of movies over the years, basically playing himself, from 1999's The Wrecking Crew, playing a snitch named Huggy Bear in the 2004 Starsky & Hutch parody/remake, all the way through 2012's Mac and Devin Go To High School, a throwback to the stoner films of Cheech and Chong.
Snoop's distinctive music has accorded him fans from around the world, with a dozen full-length albums to his credit. His hit singles include Gin and Juice and Still a G Thang in the 1990's, through early 2000 smash successes like Beautiful (featuring Pharrell and Charlie Wilson), Drop It Like It's Hot (again featuring Pharrell), and Signs (with Justin Timberlake). He's also credited with popularizing "izzle-speak", for ex-zhizzle, and being a poster boy for marijuana use, though he did announce he was giving it up in 2002, only to claim that, by 2013, he was up to 80 blunts per day.
In 2012 he zigged again, surprising everyone by announcing he was taking on a new stage name, reportedly christened "Snoop Lion" at the bequest of a Rastafarian priest from Jamaica. His music has obviously always had a bit of a reggae influence in it, as his personality, with one of the smoothest and calmest demeanors in all of music. His 2013 album Reincarnated (with an accompanying documentary) was his first full-length focusing almost exclusively on the reggae/dancehall genre. He's also recently released a compilation of electronic music under the name DJ Snoopadelic. The man's talents know no bounds – not to mention names.
Doors open at 8 pm both nights, but don't expect Snoop to be on stage till late.

Friday 11
Craig Cardiff – his soulful Ottawa singer-songwriter is touring to support his epochal double-album "Love Is Louder (Than All This Noise) Part 1 & 2". Seemingly sad and lonesome at first, the songs weave tales of hope and joy, with abundant emotions propping up sensational songwriting. Next Community Church in St. Albert, 7 pm, $10 at the door.
Prism/Headpins – Don't it make you feel like dancing all right? Teaming up for another summer jaunt across Canada, these two classic rock bands had their heyday back in the late 1970's and early 1980's, though they both continue to record – and tour – into this millennium. Century Casino, 8 pm, $36.
Andy White – This evening's second most famous troubadour is Irish, but hails from Australia. Known for his mastery of the 12-string guitar, White's sound combines a heavy political edge, with significant Celtic influences. Artery, 8 pm, $10.
Doug Hoyer – This Edmonton indie-rocker headlines a gig that also features alt-funk-popster J. Eygenraam, fresh off a recent tour supporting his third solo album, and The Velveteens. Wunderbar, 9 pm.
Saturday 12
Iggy Azalea – This Australia-born singer has resided in various locales of the United States since she was 16, from her start modeling to crafting a career in the hip-hop and EDM realms. Her single from earlier this year, Fancy, featuring Charli XCX, skyrocketed up the charts throughout the globe, including reaching the very top spot here in Canada. You might have also heard her singing back-up vocals for Ariana Grande's megahit Problem, as in "one less problem without you." Shaw Conference Centre, 7 pm, $45.
Needles To Vinyl – This Edmonton indie quartet is hosting a release party for its newest album, a nine-tracker full of deep classic grooves amid a modern indie subtext. Also on the bill are lo-fi garage rockers King of Foxes, and Mayday and the Beat Creeps. The Artery, 8 pm, $8.
Sunday 13
Michael Rault – Perhaps best described as fuzz-pop with a healthy dose of the blues, this Edmonton-born-now-Toronto-based artist, son of legendary local broadcaster and musician Lionel Rault, is riding high among many critical reviews for his latest effort, Living Daylight, produced by local musician Renny Wilson (who also just recently released his own album, a pop-punk release seven years in the making). Motorbike James also performs. The Artery, 7:30 pm, $10.
Tuesday 15
Tyler The Creator – This rapper, also born and bred in California like Snoop Dogg/Lion, plays a pair of gigs at the Starlite Room Tuesday and Wednesday night. With two full-lengths to his credit, including 2013's Wolf, which reached the No. 2 spot here in Canada, he may actually be better known for some of his collaborations with heavy hitters such as Lil Wayne, Earl Sweatshirt, and Frank Ocean. One of his most famous songs, Yonkers, skewers a number of big stars with lines like "(I'll) stab Bruno Mars in his goddamn esophagus." He's also in the midst of a long-running feud with Chris Brown and Brandun DeShay. Never a dull moment in the rap scene. SOLD OUT