Rock camp releases new blood on local scene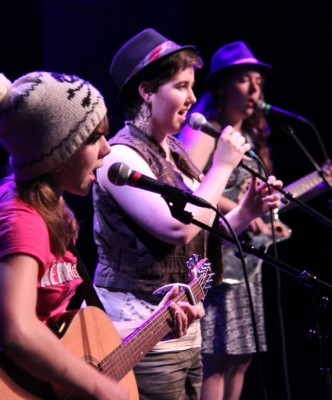 Rita McDade is churning out rock musicians in dozens as the rock 'n' roll counselor of Garage Band, wrapping up the second annual round of intensive weeklong bootcamps with a show Friday night at Festival Place. Admission is free.
Selections will include tunes by Pink Floyd, the Doors, Def Leppard, the Arctic Monkeys and a rendition of Sweet Home Alabama because every serious musician needs to know how to play Sweet Home Alabama.
Chances are – and there is ample evidence to back this up – that several of these teenaged campers will wind up playing in indie rock bands around town before you know it.
The goal of Garage Band, says McDade, is to bring young musicians together to "gel" – whether they know each other or not.
"The music business can be dark and shady," McDade says, "so you've got to find the right bandmates, you've got to find the right mind of music. The key word in this: We need them to have fun, and keep the passion they have. If they didn't have passion in music, they wouldn't be here to begin with."
With wide variations in skill among the campers aged 12-18, participants must have a minimum proficiency in one of the five basic rock band instruments: guitar, bass, drums, keyboards and vocals. As in real life, there are usually more guitarists than anything else, while drummers and bass players are in short supply, so some of them volunteer to double up. Eight different bands will be performing. Having formed for the first time on Monday, the campers didn't have time to be shy, McDade says.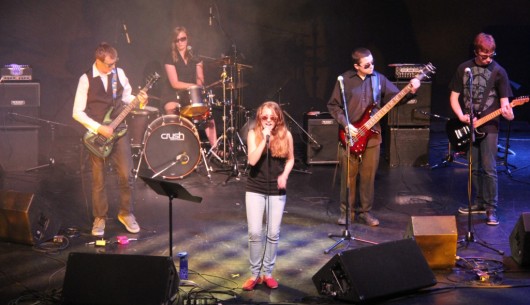 "We don't let the kids have much breathing space," she says. "We keep them very busy, on the go. They don't really have the time to question, 'am I shy or am I scared to hit my guitar?' I'll walk up to one of the kids and say, 'turn up that amp!' Or I'll talk to a singer about mic technique. 'We really want to hear you!'"
School of Rock – the 2003 To Sir With Love-style film with Jack Black teaching a class of 10-year-olds about rock, and life – has certainly has inspired similar camps around the world. Rita and her husband Kevin McDade have been doing this sort of thing for more than 15 years with the "Weekend Warrior" program for adults, which itself was based on an earlier American program. All they needed to do was lower the age and chop the time down to a week. McDade and four other counselors each specialize in different instruments. Boom. Eight instant rock bands.
She says, "I keep telling them, 'there's no pressure here, guys,' but there is pressure. They're here to have fun for the week, but it's a very condensed to time for them all to get together, pick the songs on the first day and then roll with it."
(Photos from 2013 Garage Band camp, supplied)