NO RAIN: Interstellar Rodeo ropes in Monday line-up

The show must go on – even a day late, and hopefully not a dollar short.
The Interstellar Rodeo, Edmonton's newest mini folk fest for the younger generation happening this weekend at the Hawrelak Park's Heritage Amphitheatre, was rained out on Friday night, but organizers have assembled a stellar make-up line-up for Monday, July 28, topped by originally scheduled Friday headliner Corb Lund and the Hurtin' Albertans. Also on the bill will be the Juno-nominated Great Lake Swimmers (above), Hey Rosetta! and Tom Wilson from Blackie and the Rodeo Kings (which was also scheduled to perform Friday).
It took a lot of frantic wrangling from producer Shauna de Cartier and her team at Six Shooter Records to knock this together in the last 24 hours. Wilson agreed to extend his stay to do a solo set (his Blackie partners aren't available). The other Friday headliners Trampled by Turtles and No Sinner also aren't available to do the make-up date (though the former played a last-minute show at the Starlite Room on Friday). The schedule for Saturday and Sunday (see below) remains the same.
Weekend passes and Friday night's tickets will be honoured for Monday. Tickets will also be available at the gate ($75 adults, $55 youths and seniors).
Refunds are also available, if need be; visit Six Shooter Records website HERE for details.
Revised Interstellar Schedule
Saturday, July 26: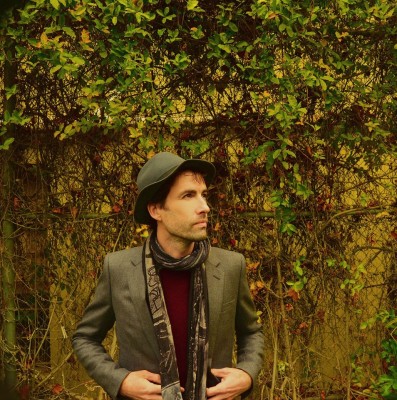 12:30 pm: Bidiniband
1:35 pm: The Strumbellas
2:40 pm: Wagons
3:30 pm: Tift Merritt
4:10 pm: Amos Lee
5:30 pm: Lee Fields + The Expressions
6:35 pm: Ford Pier
7:15 pm: Hydra
8:45 pm: Andrew Bird (right)
Sunday, July 27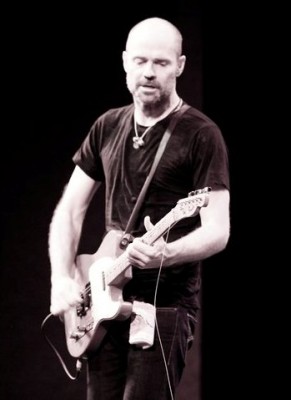 12:30 pm: Jeff Stuart + The Hearts
1:35 pm: The Lone Bellow
2:30 pm: Jadea Kelly
3:05 pm: The Hold Steady
4:15 pm: Bahamas
5:10 pm Henri Herbert
5:50 pm: St. Paul and the Broken Bones
7:05 pm: Jason Isbell
8:05 pm: Selina Martin
8:45 pm: Gord Downie (right), The Sadies, and The Conquering Sun
Monday, July 28
6:00 pm: Great Lake Swimmers
7:10 pm: Hey Rosetta!
8:05 pm: Tom Wilson
8:45 pm: Corb Lund & the Hurtin' Albertans