Edmonton animator scores dream deal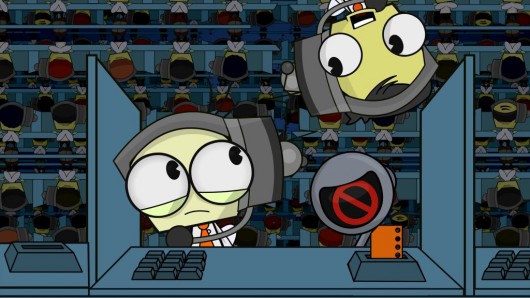 Fans of Riley Beach's award-winning cartoons on the Superchannel series Tiny Plastic Men will be seeing a lot more subversive hilarity where that came from thanks to his new deal with the creators of Adventure Time.
It's his favourite show.
"It's almost as if a grown-up has harnessed a kid's way of telling a story, and made it into a cartoon," says the Edmonton animator.
Isn't that the way most popular entertainment is these days? No one wants to grow up, and yet we can still stay up late watching grown-up cartoons. There's lots of demand for grown-up cartoons.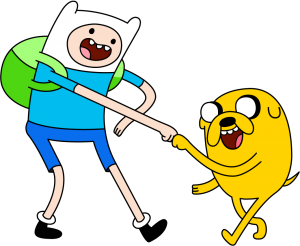 With the help of Channel Frederator Network, producers of Adventure Time and The Fairly Oddparents as well as a cartoon website that gets about 30 million hits a week, Beach will be developing his original series Sterile Atomic Fly. A pilot episode he posted on YouTube follows the adventures of the titular Tse Tse Fly, who hopes to spread his sterile seed to willing female flies for the purpose of wiping out flykind. He doesn't have much luck with his female fly co-workers at the Yahoo call centre, "a honeycomb of depression" where Beach himself worked in his youth and was cursed at by Europeans all day, and in fiction as reality, no socializing is allowed.
"Since they're hatched from cloned eggs in a laboratory and implanted with these payloads to nuke women, they don't have any social skills," Beach explains. In new Sterile Atomic Fly episodes, "Each fly has a mentor program, which is like an Obi Wan Kenobi style hologram that comes out of their head, and tries to give them advice on how to pick up women. And the advice is typically worse than what they come up with on their own." For instance, "He noticed that a lot of women are going to certain bar, and it's you know, it's a lesbian bar, and the mentor fly points this out, and says maybe if he were to disguise himself as a woman, he could go into the bar, pick up other women, mate with them and keep them from procreating – so he gets the idea to go to a gay bar to keep women from procreating. And then he goes home with a bunch of drag queens."
Viewer discretion is advised.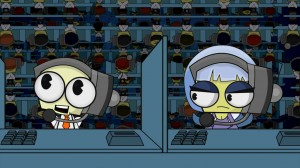 Beach, 32, never learned the meaning of the term "inappropriate for children," and spent enormous portions of his formative years watching – you guessed it – cartoons. That's where he learned his art. He says, "If you want to make television, too much television is never too much television." Hear that, kids?
TV of course is the ultimate goal with the Frederator deal, as it is with all online toons. Beach has grant money to develop six episodes of Sterile Atomic Fly, which Frederator will promote and monetize through its website. If his show gets popular enough, a network like Nickelodeon might come knocking, as it did with The Fairly OddParents, and Annoying Orange, which also started off as an annoying online sensation before becoming an annoying television show.
Beach jokes than in three years of hosting ads on his YouTube videos, accumulating hundreds of thousands of views, he has made exactly $100.
"I know it doesn't really seem to make any sense," he says, "But every single gig I've gotten in my whole career is from that YouTube channel … It's like my demo reel, a little testing ground for cartoon ideas."
The great thing is that anyone can do this. The downside is that anyone can do this.
"Anyone who wants to teach themselves animation like I did, they can do it," Beach says, noting the $70 a month it costs to use Adobe Creative Suite. "They can look it up on the web. But the bad part about that is that anybody can make cartoons, and sometimes they're not very good, and when a huge flux of that gets out there, web cartoons all get lumped into the same category, being that 'I'm 10 and I made a stickman glide across the screen."
He adds a hopeful note, however, "If something is really, really good, people will find it and share it with each other."
Watch for new episodes of Sterile Atomic Fly on Frederator in mid 2015.