Which Tom Petty song are you?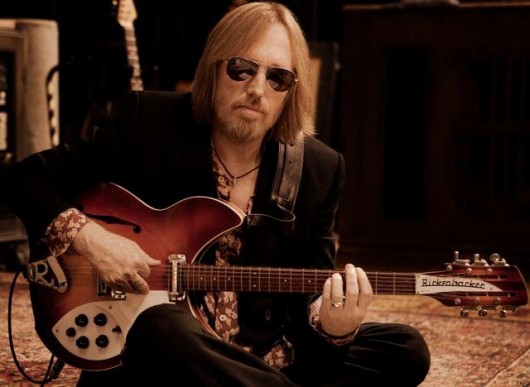 If you're a chronic midnight toker considering teetotalment due to dementia or emphysema, or maybe dementia, Mary Jane's Last Dance could be your anthem.
Tom Petty's 1993 hit starts by sketching the purported titular character as an independent, wanderlust-ridden woman who grew up tall and straight among Indiana boys and nights despite being effectively motherless, before she stole the heart of our good narrator, who is of like mind and may or may not be from Indiana. It seems like a tragic love song on the surface. But a lot of people interpret this as a big metaphor about marijuana. Mary Jane? How obvious can you get?
"Last dance with Mary Jane, one more time to kill the pain. I feel summer creeping in and I'm tired of this town again." Man, who hasn't been here?
A lot of Petty's songs have weed in them. Playing Rexall Place Aug. 17, the band has a brand new single: You Get Me High, whose first words are "Let's have another joint on me, let's get as gone as we can be."
Coincidence, you say?
Perhaps you identify with Breakdown? Petty's first hit, out of the gate from the mean streets of Gainesville, Florida, is a breezy ode to the joys of a sex without the burdens of love. Ah, those were the days. In the same way that loving the one you're with is OK if you can't be with the one you love, our narrator doesn't mind if she loves him, and it is likewise all right if she doesn't, as long as she takes him through the night.
Runnin' Down a Dream, the second of two massive hit singles from Petty and the Heartbreakers' 1989 album Full Moon Fever, is another anthem for freedom, depicting a drive across America in a nice car (it has cruise control) through all kinds of weather, from one unspecified place to another better unspecified place, a journey during which "I'm picking up whatever's mine," also unspecified.
Similarly, your anthem could be Into the Great Wide Open or perhaps You Wreck Me, or I Won't Back Down. Could be a running theme here. He'll be doing these and more at the show – and we've got a pair of tickets to give away!
CONTEST CLOSED
Just answer this skill-testing question – which Tom Petty Song Are You? – and click HERE to send. Please include name and phone number.
The winner will be determined randomly from all entries received by Monday, Aug. 11 at noon. NB: It's not a skill testing question; we're just curious.