Beware the Invasion of The Voice judges!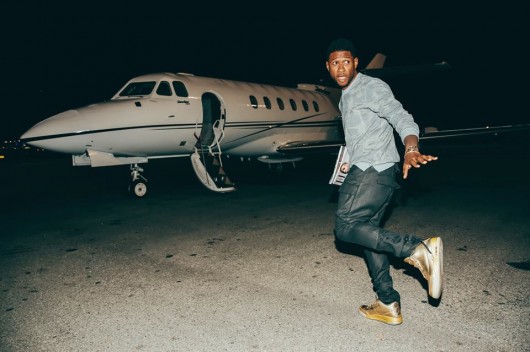 What band at what festival recently had a song along the lines of "There is not any rest for the wicked?"
We honestly can't remember, because it's onto the next thing already. Concert announcements are dropping like flies.
This just in, the Invasion of The Voice Judges continues (Maroon 5 with Adam Levine just announced): Usher is bringing his "Ur Experience" to Edmonton. The soul singer and producer plays Rexall Place on Sunday, Nov. 30, backed by up-and-comer-with-a-tragic-backstory August Alsina, who had a hit last year with a song called I Luv This Shit. Tickets go ON SALE Monday, Sept. 8.
Usher, meanwhile, is touring North America behind his forthcoming eighth album – first single on the hit parade now: She Came To Give It To You featuring Nicki Minaj – and will star in the upcoming film Hands of Stone, as boxer Sugar Ray Leonard. In addition to having sold a gazillion albums himself, getting a piece of gazillions more as producer and songwriter, it is Usher who is responsible for discovering and grooming the career of Justin Bieber. Usher has much to answer for come Judgement Day.