EMO-BRO: Dierks Bentley brings feelings to Edmonton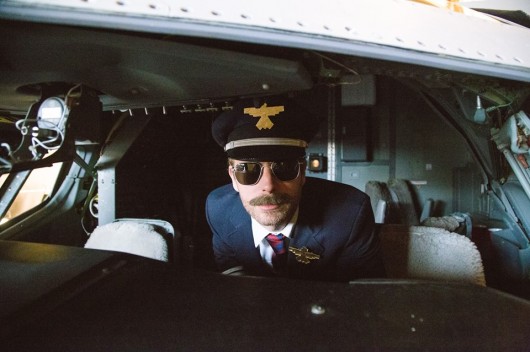 Seriously, there's another bro-country bro coming to town?! Which one of these bros is which, anyway? And which one of these articles about bro-country is which, for that matter? Like their subjects, they're all the same.
But let us not be so hasty as we examine the evidence in the case of one Dierks Bentley, who performs at Rexall Place Saturday, Oct. 18, touring behind is new album Riser. Tickets go ON SALE Friday, Sept. 12.
First off, his latest single Drunk on a Plane hits a nerve with recent news of flight diversions from passenger hooliganism. They really ought to just get an onboard lock-up to deal with lawbreakers, a Brig in the Friendly Skies, but we digress:
"Got this 737 rocking like a G6, stewardess is somethin' sexy, leanin' pourin' Coke and whiskey." In this line we see all the hallmarks of bro-country: The G6 reference clearly evokes the hit song by the Far East Movement, which is typical. Much the same as the old-school hot country stars mess around with Fleetwood Mac songs, bro-country practitioners are known for appropriating the latest in modern urban music. The attractive woman, in this case a flight attendant, is also a must for any bro-country anthem, as is, needless to say, alcohol.
Yet a little further in the song we see the protagonist's motivations: "Feel like a plastic groom alone there at the top of the cake. So hey, I'm getting drunk on a plane." So the poor bastard got left at the altar – and there's a twist on your usual bro-country romper stomper. Usually it's the woman who's left holding the bouquet and maybe getting drunk on a plane. Just read the news.
In conclusion, Dierks may have a lot of the bro-ly traits including the brick-like manly name, but there's more to this star than just trucks and chicks and booze. He has feelings, too. Perhaps a new genre term is called for: emo-bro. Let's see how that sticks to the wall.