MUSIC PREVIEW: Eye on Edmonton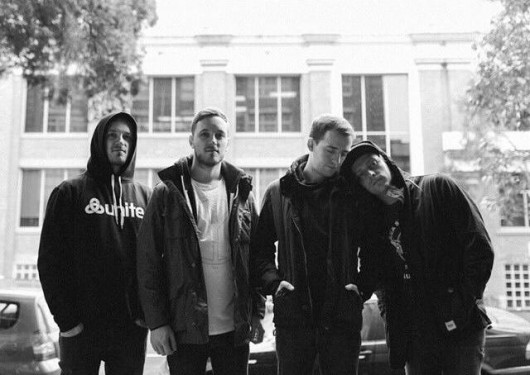 Early September typically brings about what could be described as the eye of the hurricane: A relative calm between the frenzy of the summer music festivals and the cavalcade of autumn tours by both Canadian and international acts.
It gets busy. Coming soon will be Big Wreck at Encore on Sept. 19, Lyle Lovett and His Acoustic Group at the Jubilee Auditorium on Sept. 23, Airbourne – the new AC/DC – at the Starlite Room Sept. 25 and a back-to-back bang at the end of the month with Dropick Murphys Sept. 27 followed by Godsmack on Sept. 28, both at the Shaw Conference Centre, which is fast turning into everyone's favourite rock barn. It's the Kinsmen Field House of its time.
With the big buildings largely dark of gigs, this weekend is part of that "eye," but there are still plenty of worthwhile shows to go check out, from UK's metalcore experts Architects (above), to an album release show by Edmonton's The Fronts, to the experimental sounds of Eamon McGrath, who also happens to be from Edmonton. It's a good weekend for locals to get some well-deserved attention.
Thursday 11
Leeroy Stagger – This B.C.-by-way-of-Lethbridge folk-rock artist celebrated his eighth studio album last year, produced by none other than Steve Berlin of the legendary Los Lobos. Pushing him a little further than he might have ventured otherwise, the album features both fuzzed-out guitars and sax solos amongst the more common sounds we've come to know and love from Stagger. He continues his frenzied touring routine with this date at the Artery. 7:30 pm, $12.

Friday 12
Eamon McGrath – This artist now living in Toronto combines just about every influence that's ever entered his body – folk, soul, psychedelic, punk, which reemerges with a sound that's at once both familiar and experimental. With two of the city's finest bands opening, Slates and Switches. Pawnshop, 8 pm, $12.
Robyn Woywitka and the Super 92 – Though usually pegged somewhere in the country-folk realms, Woywitka is another soul that's plundered thousands of influences over the years. In 2010 he even went to Mississippi and recorded some tracks with Jimbo Mathus, founder of the Squirrel Nut Zippers. The Fragments are also on the bill. Artery, 8 pm, $8.
Hag Face – This all-female Calgary garage-punk band will fill your face with its dense sound, then rip off your ears and smash them. Figuratively speaking. You'll probably survive the evening, but no guarantees. With Betrayers, Powerbuddies, and Rocket. Wunderbar, 9 pm, $10.
Saturday 13
Architects – This metalcore band from Brighton, England has an incredible reputation on the other side of the ocean for their aggressive, rage-filled sound. Considerably more popular than most of their metalcore brethren, the act has a total of six studio albums to their credit. Also performing are Being as an Ocean, Stray From the Path, and My Ticket Home. Studio Music Foundation, 6 pm, $25.
The Fronts – Starting as a cover band, this local rock group combines moody shoegaze with 2000's alt-rock, and is releasing their first self-titled album with this gig. With The Unfortunates, My Sister Ocean, and Thompson Highway. Starlite Room, 8 pm, $15.
Whale and the Wolf – Described – by themselves – as "erotic rock", this local group combines four individuals with vastly divergent musical backgrounds and taste, the blending together of which creates an artful palette of sonic tenets. With City Walls, Cyril Sneer. Brixx, 8 pm, $10.