Bryan Adams returns with the best years of his life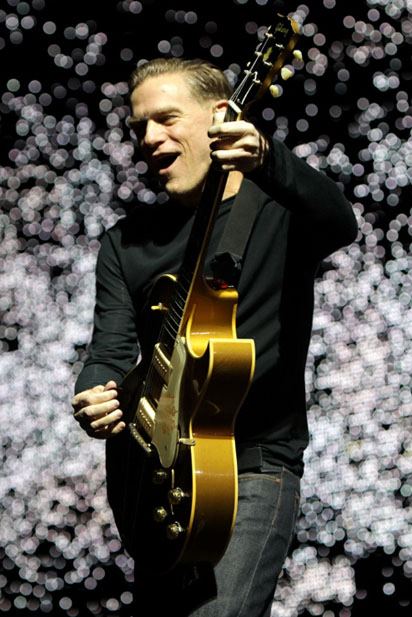 If Bryan Adams got his first real six-string in the summer of 1969, he would've been nine years old at the time.
"Me and some guys from school had a band and we tried real hard," he sings. "Jimmy quit, Jody got married. I should've known we'd never get far." These events must've happened at some future date, but no, the key line says it was all in "that summer" – when he was nine – which seemed to "last forever," and which were, he adds emphatically, "The best days of my life."
This kid was ahead of his time.
Let's not start pulling strings on Bryan Adams songs. His anthems of youth, vitality and romance are meant to be enjoyed on a more visceral level – and rest assured fans will be out for just that experience when Canada's rock icon returns to play Rexall Place on Saturday, Jan. 17. It marks the 30th anniversary of his 1984 album Reckless and the Summer of '69 therein.
Tickets start at just $20 and go ON SALE Monday, Sept. 22.
Bonus points: Every online ticket purchase comes with a free (online) copy of Bryan's first album in six years, Tracks of My Years, with help from producers David Foster and Bob Rock, and which consists entirely of the most classic of classic rock covers that came out before 1969. It will be out in physical form (not free) on Sept. 30.