Sam Roberts Band at the Jube in November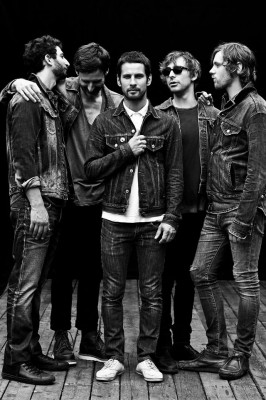 Sam Roberts is a slippery fellow. Just when we thought he was turning into another one of these heartland hit machines like Bryan Adams, he zigs and zags and dips and turns until we don't know what to call him anymore. A soulman in rock clothes? Or a rock 'n' roller with depth and groove?
It is possible, therefore, that Mr. Roberts is setting a new agenda when it comes to modern rock 'n' roll, along with several notable fellow members of the esteemed Montreal music scene. His memorable songs that include Where Have All the Good People Gone? and We're All In This Together – from the new album Lo-Fantasy – infuse a love of soul grooves, pop sensibility, rock energy and thoughtful lyrics that don't necessarily represent the "best years of his life." Distinctive, yet mysterious.
In any case, it will be a treat to see the Sam Roberts Band in the acoustically-superior Jubilee Auditorium on Saturday, Nov. 15. With the opening act The Besnard Lakes, tickets go ON SALE this Friday.
Roberts' fifth studio album employs an eclectic cast of players, including the producer known as "Youth," who is chiefly known in Britpop circles – and any fan of rock 'n' roll should be well aware that the Brits kick the asses of the North Americans in that particular art form. Oh, don't even try to argue …
And that's it! The Sam Roberts Band is the Canadian Crowded House!
It'll have to do until we think of something better.