MUSIC PREVIEW: Mercury (Room) rising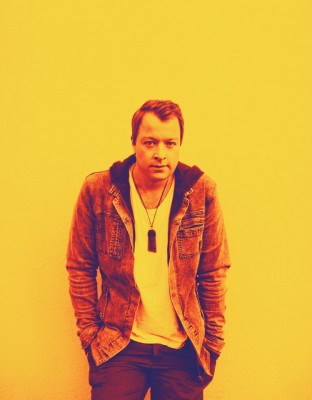 The big news on tap this weekend for Edmonton's live music scene is the grand opening of a brand new venue.
The Mercury Room, located in the Blue Sky Arts Loft building at 10575 114 Street, just North of Oliver Square, is under new ownership with significant renovations both visible and not. Great sightlines and an incredible sound system await patrons as the 150-seat restaurant-bar opens its doors to the public on Friday night, with Daniel Wesley headlining. This British Columbia native is a captivating indie rocker, an already seasoned veteran in his early 30s, having formed his first band at the tender age of 15. His music is anything but tender, a tenacious, driving, melodic groove placed firmly in the continuum between modern rock and singer-songwriter, with a deep devotion to western Canada. Small Town Regular is also on the bill. Doors at 8 pm, $15.
Even if you can't make it down to the Mercury Room this weekend, they've got a lot more great gigs coming up in the near future, with the likes of Gay Nineties, Kingdoom, and the Walkervilles coming ever so soon.
Thursday 18
Tech N9ne – This Kansas City hip hop artist's Strangeulation Tour touches down at Union Hall on this night. With music featured in a bevy of movies, and over two million albums sold, Tech N9ne is at the forefront of the so-called "chopper" style of music, combining speed rap with dynamic rhyming schemes. 8 pm, $39.95.
Scenic Route To Alaska – This local folk-rock act had a raucous summer, playing festivals such as the Canmore and Edmonton Folk Music Festivals, supporting their June album Warrington. They'll also be performing at the Peak Performance Project Showcase in Calgary later this month, as well as October's Break Out West in Winnipeg. In the meantime, we get to enjoy their furious live show at one of the city's most intimate venues, Wunderbar. Doors at 9 pm.
Zeus – This Toronto-based indie quartet has seen a soaring in their popularity in recent years as a result of a number of well-crafted albums, including their newest, Classic Zeus, which was released just a couple of weeks ago. Pawnshop, 8 pm, $15.

Friday 19
Big Wreck – Following an eight-year, let's call it a "hiatus," this Toronto rock act continues to score hits on alternative and rock radio, with a career that started in the late 1990s with hits like Blown Wide Open and That Song, and continues into this decade with Albatross and A Million Days. With Royal Tusk. Encore at West Edmonton Mall, 8 pm, $30.
Saturday 20
Braden Gates – This local and well-loved singer-songwriter is hosting a release party for his newest CD, and is including his friends Alex Vissia and Cayley Thomas on the bill. All three are exceptional performers, you definitely can't go wrong with this show. Artery, 7:30 pm, $10.
Fucked Up – You can star out some of the letters all you want, but this band is Fucked Up. And they're loud. So very loud. But the hardcore band's popularity has continued to soar on the back of exceptional songwriting and musicianship, spurred on by their 2009 win of the Polaris Music Prize for the album The Chemistry of Common Life, and has never been higher. They're currently touring to support their June album Glass Boys, joined by Toronto indie-pop act Alvvays, featuring Molly Rankin (yes, from that Rankin family), and Kerri MacLellan, who scored a major hit this summer with the song Archie, Marry Me. Pawn Shop, 8 pm, $20.
Sunday 21
Doug Hoyer – This popular local is headlining one of CJSR's many fundraising gigs; Power-Buddies, Master Splinter, and Strange Fires are also on this bill. Artery, 5 pm, $10.