Africa meets Newfoundland in Dr. Zoo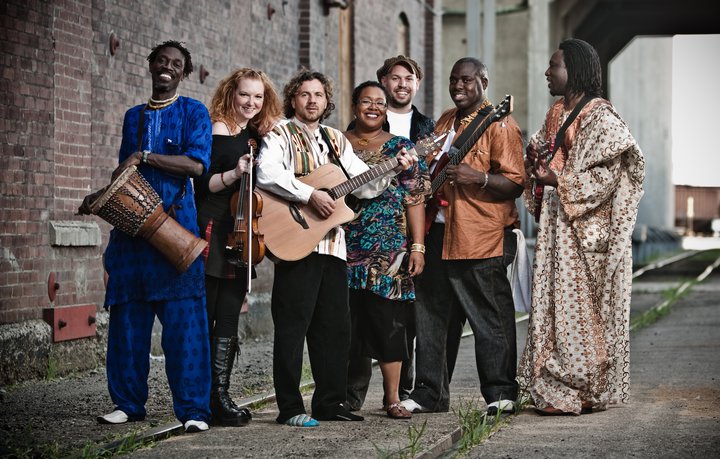 In an economy as robust as ours, musicians have all sorts of crazy day jobs not to quit these days.
By day, Dr. Randal Arsenault is a professor of biology at the University of Alberta, specializing in the fauna of Africa. And by night – specifically the night of Saturday, Sept. 20 at the Blue Chair Café – he becomes "Dr. Zoo," leader of the self-named six-piece band that mashes up African music with the Celtic sounds of the East Coast, from where he hails, about as far away from Africa as you can get. His new single is called On Safari. And he has been for months at a time.
Arsenault describes his upbeat love songs to Africa as "Paul Simon's Graceland meets Great Big Sea."
How a Newfoundlander who wound up in Edmonton developed such a passion for African music is no surprise. Arsenault has studied zebra, wildebeest and other animals in their natural habitats for years, at one point actually living inside a nature preserve with lions roaming therein. Along with getting involved with human health issues and the fight against HIV in Southern Africa, he fell in love with the music.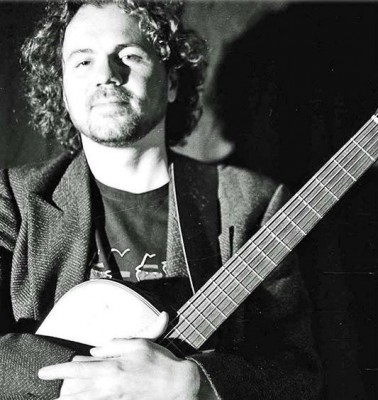 Dr. Zoo now has two working bands, one on each side of the globe. Thanks to the U of A's Southern African Field School, which brings students to Africa for semester study programs, he and his family will be spending eight months a year in Swaziland and Mozambique.
Afro-Celtic fusions are nothing new, but there aren't a lot of bands doing it. "I can count then on one hand," Arsenault says. You could include the obvious Afro Celt Sound System, and the reggae-reel hybrid Edward II on that hand. On the other hand, just as many African musicians are borrowing from North America. The trade routes run both ways.
"South Africa has a huge music industry," Arsenault says. "Everything from a traditional Zulu gospel choir right up to Americanized hip hop. A lot of the fusion stuff is popular. There's a band that sold hundreds of thousands of records over there called Freshly Ground, which is a lot like Dr. Zoo, a fusion of African and pop folk. I did this festival once where I opened up for Freshly Ground and it was about three or four thousand people. I had this line in a song called Welcome Africa, and I used Zulu words, 'Sanibonani Ninjani,' which means 'hello, how are you?' I had the whole crowd singing along. It was one of the coolest shows we ever did."
It hasn't been easy for the professor to merge his two lives.  At one point he actually quit his studies – and the potential cool future day job – to be a full-time musician. Sometimes that doesn't work out.
He says, "I just couldn't reconcile those things, teacher, biologist and being a musician, but they seem to have come together."