Theory of a Deadman to rock Jube in November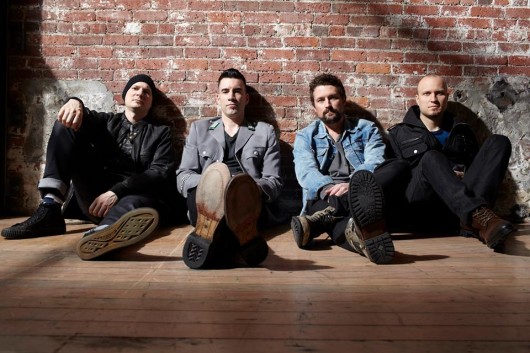 What true Edmonton rock 'n roll fan hasn't thought: Theory of a Deadman, now THERE's a band I'd like see in the Jubilee Auditorium!
Your wish is granted. The band plays the acoustically superior Jube on Monday, November 17, with tickets going ON SALE Friday.
Once tarred and feathered as a Nickelback clone, the B.C. band has moved somewhat beyond its self-referencing meatball rock legacy formed in songs like Bad Girlfriend and Lowlife back in the day, that day being sometime in 2008. The band is touring now behind its fifth studio album, Savages, which casts a wary eye outward, at least to judge by the rockin' track called Blow, a laundry list of societal stupidities from wife-beaters to gun nuts to Kardashians and the refrain, "Sometimes it makes me want to blow my f***ing head off." The first single Drown is almost a metal tune, expressing comparable suicidal imagery: "Close my eyes, I'm paralyzed, finally at peace" and so on into the briny deep. Keep in mind that songwriting is therapy for many songwriters.
We don't normally quote directly from press releases, but this line from frontman and songwriter Tyler Connolly bears repeating: "This is Theory of a Deadman on steroids, but not with the shrunken balls and b-acne side effects."
In short, there is of course nothing quite like a rock show in the Jube.