REVIEW: Boz a mixed bag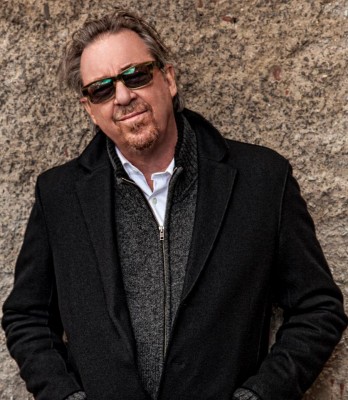 Full disclosure – we were all brought in by the promise of Silk Degrees.
Okay, that might be making too much of an assumption on behalf of the audience who came out to see Boz Scaggs at the Jubilee Auditorium Monday night, but not by much. Silk Degrees, after all, was a monster hit, an album that laid waste to whatever plans Boz might have once had for a varied career. You could also say that it allowed him the latitude to record whatever he wanted after, which he has, but those songs from 1976 still stand over almost everything he does.
That was evident Monday night, even as the San Francisco-based singer showed off a musical range that touched on rhythm and blues, blues, soul and pop music with ease. He kicked off with a perky take on Runnin' Blue, moved through a version of Sierra that was phrased like a mix between Van Morrison and The Drifters, covered the old chestnut Corrina, Corrina, and led the band through an excellent version of Willie Deville's Mixed Up, Shook Up Girl. 
As good as the band was, there was little sonic liftoff. Much of the energy was provided by backup vocalist Ms. Monet, who threatened to take over the show herself, especially when given the spotlight on combined Sly Stone/Sam and Dave numbers, with a little Tina Turner thrown in for good measure. At that point the band was treading in Las Vegas soul revue territory, with Boz seemingly happy to just vamp along on guitar to the side.
Boz seems a reticent frontman; he was gracious, well-spoken and charming, but clearly uneasy at points, ceding the spotlight when he could, though smiling at the occasional interplay with Ms. Monet. His voice was in fine form, however, and still prone to approximating Kermit the Frog at certain points, which might be his most endearing vocal trait. The hits from Silk Degrees seemed to be rote for him; Lowdown and Lido Shuffle had some nice moments, though lacking the animation that the players who would become Toto provided in animating the bones on record.
Which isn't to knock Boz's band; they were in fact great players, though something seemed lacking. The precision was stifling at times, a little looseness was warranted, something that would have shaken them up a little. The audience likely didn't agree, though; they lustily called Boz and his cohorts out for two encores, the first featuring both a driving What Can I Say and a dynamic take on Loan Me a Dime, the final one an exuberant version of Chris Kenner's Sick and Tired.