Tragically Hip to encore Fully Completely in Edmonton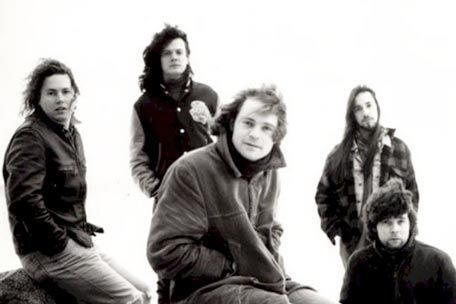 In case you didn't get your fill of Fully Completely the first time around, the Tragically Hip is bringing it back for an encore.
The reissue of the band's third album will coincide with the "Fully and Completely tour" across Canada in 2015. The Hip plays Rexall Place Thursday, Feb. 12. Tickets go ON SALE Saturday, Oct. 18. The album will be played in its entirety by one of the most dependable rock bands in Canadian history. All these years later it's still the same guys.
This is yet another example of the "20 Year Rock Itch" (not what you think for any musician who's ever played the Valleyview Hotel), whereby bands or favourite albums are dusted off and resurrected at the perfect moment in a person's life where nostalgia begins to kick in – about 40-ish, generally speaking. Fully Completely came out in ON THIS VERY DAY in 1992. Close enough. As everyone knows, the music you were listening to at the exact moment of puberty is permanently engraved in your brain for the rest of your life. So if by merely reading the titles like Courage and Fifty Mission Cap and At the Hundredth Meridian causes you to swoon with incontinent nostalgia, then you may be a victim of the 20 Year Rock Itch. There is no cure.