One Direction comes to Edmonton in July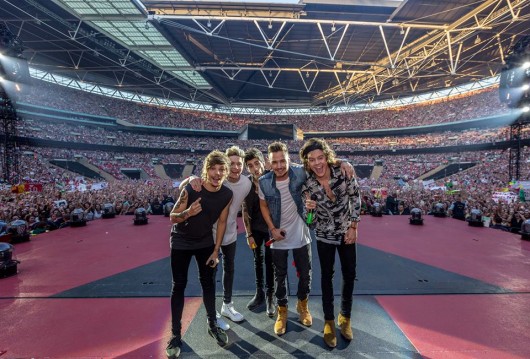 Let the screaming commence: One Direction is coming to Edmonton next summer – for the first time ever!
The fivesome of singing lads will include the Commonwealth Stadium – Tuesday, July 21, 2015 – on its On the Road Again world tour to support the new album, entitled Four. It's the band's fourth album. Tickets are $82-$128 and go on sale Saturday, Nov. 1. Presale starts today! (Cue more screaming.)
The lads will hit at least three different continents behind the new album, out Nov. 17.
Criticized for not harmonizing as much as, say, the Backstreet Boys or those other guys, One Direction has still ascended to the No. 1 spot of boybandhood on the planet, on the strength of such hits as What Makes You Beautiful – never mind that not knowing you're beautiful being the very thing that makes you beautiful is ruined by a song about how beautiful you are – and Little Things and Best Song Ever (which isn't, but never mind).
Also, they are adorable.
The new video for the song Steal My Girl is also out today: