[RERUN]: Young Drunk Punk returns to origins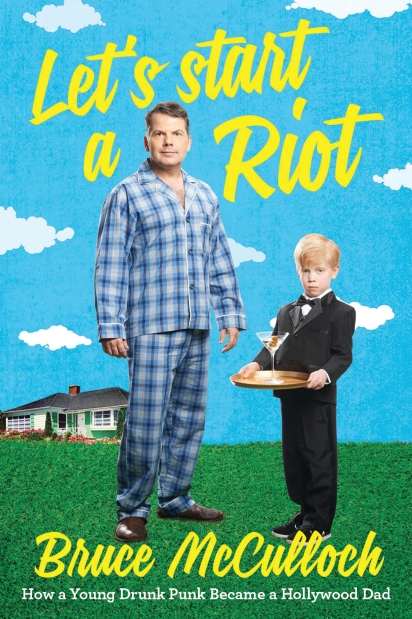 Long before Bruce McCulloch became a comedy star, he lived the title of his solo show. He literally was a Young Drunk Punk – in Edmonton.
Before it gets turned into a TV series set to premiere in 2015 on CityTV, the show returns live to the Arden Theatre on Sunday, Nov. 2. The Kids in the Hall star also has a new book of essays called Let's Start a Riot: How a Young Drunk Punk Became a Hollywood Dad.
Sensing a theme?
In a phone interview done before his last time here in January 2014, McCulloch describes a "lost year" of his life in Dirt City around 1980 or so. During and after high school (Scona Comp), Bruce enjoyed a typical Edmonton experience: Working menial jobs for money, getting wasted as often as possible and beaten up at punk rock shows with his friend Callum Keith Rennie, who also went onto fame and fortune in show business.
"We got in fights all the time," McCulloch recalls. "Mostly that implies that we threw some punches. I mostly just got beat up."
Aside from some painful personal memories he airs out in the show, he doesn't recall many details: "What I remember more than anything is losing my car. You'd wake up, what happened last night? Where's my car? Then you'd go look for it. Some guy would find it in the mud. Another guy had a chain and he had a truck, and he'd pull it out. That's my memory of that."
Like a lot of McCulloch's work, Young Drunk Punk is both autobiographical and musical, tracing a journey through a strange and remarkable career that started for real at the Mount Royal College in Calgary in 1982. He touches on the effects of age: "In your 20s you just want the world to fuck off. And when you're 30, you say, 'look at me because I know what I'm doing!" It's when you get older that you care more about the world."
Fatherhood does that, too. He's married with two young children. "I try not to get drunk in front of my kids," he says, adding that his own father had no such qualms. "My dad had a plan the ways thing would go and if it didn't go his way, he'd pout. So I can't do that. I have to watch it. It's a pleasure and a curse having kids late in life, because you don't have the strength to beat them up or lift them, but you can appreciate them more in a sense."
And he talks about still being "punk" – even if he doesn't get beat up at punk rock shows anymore, let alone go to many punk rock shows.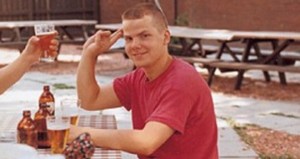 "The book is about a bit of my life starting as young drunk punk to kind of becoming a guy who wears pyjamas in the daytime, lives in Hollywood Hills and has kids. It's more about the nature of punk," McCulloch says. "As I still feel in my 50s now that I don't fit in, that I'm a bit of an outsider. The great thing about my audience and the Kids in the Hall audience is that it feels like we're all outsiders, and in that we have a tribe."
From his peculiar and popular comedy show that ran almost 11 years, not counting recent Kids in the Hall mini-series and reunion tours, along with frequent writing, directing and acting gigs, McCulloch says his goal was always to make his friends laugh. Nothing more. What he never imagined was how much work being funny would turn out to be.
"Comedy is a blue collar job. It's such hard work. When you're directing and trying to get everything right, you're running around for 14 hours a day. It's exactly like when I used to go to work at Splash N Dash car wash in Edmonton. I don't feel much different when I have to get up at 5 am."
(The original version of this story was published January 2014)