Linkin Park to play Rexall in February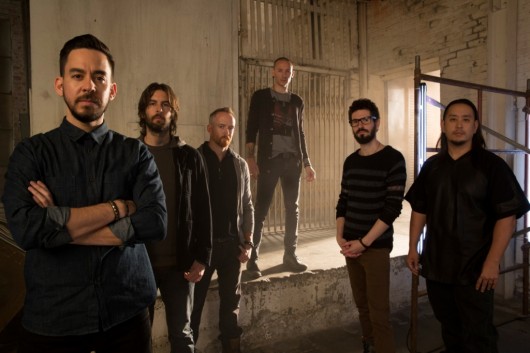 Linkin Park is the band that one prominent nu-metal peer claims he caught tracking their guitars. Their guitars!
Yes, please be advised that portions of many live concerts in all genres of music will often contain pre-recorded backing tracks. It is industry practice. We're working on a campaign to get parental warnings printed on concert tickets.
Playing Saturday, Feb. 14 at Rexall Place – with tickets going ON SALE Friday – Linkin Park is of course a band where sequencers and other electronic gimcracks only add to the band's distinctive expansive industrial rock sound. Think of this California band as an industrial rock orchestra, at least to judge from heavily-produced music on its latest album, Hunting Party. It's a long piece from humble beginnings as one of the leading lights of the so-called "rap metal" genre, now one of the top draws in its field. Come to think of it, Limp Bizkit would probably do pretty well in this market. It's the allure of the 20-year nostalgia trip again. What was nu is now "classic," tracks or no tracks.
Opening the show will be Rise Against and Of Mice and Men. Pre-sale is on now.