Nickelback to return to Edmonton in March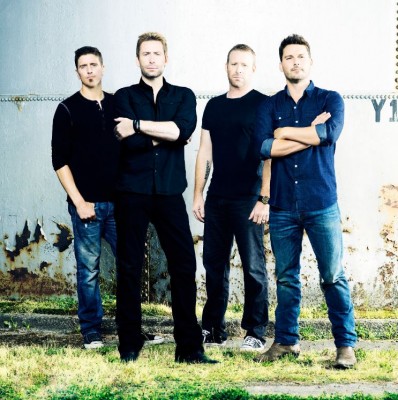 Can we all just admit that bashing Nickelback is so old that even pointing out that it's old has itself become old, and move on already? There are far more hateful bands to hate on, for as someone wise once said, haters gonna hate.
With that, the news is out that Nickelback has announced an extensive North American tour behind their latest album, No Fixed Address. Edmonton's Rexall Place on March 13 is among 61 dates throughout Canada and the US starting on Valentine's Day. The Pretty Reckless will open. Tickets start at $25 and go on sale Nov. 15 (pre-sale starts Nov. 7).
In an increasingly common practice, all online ticket sales come with a free digital copy of the new album, which comes out in physical form Nov. 17.
From Hanna, Alberta, pausing briefly in Edmonton, then Vancouver and points beyond, the tellingly-titled No Fixed Address – with its laundry list of worldly woes that is the first single Edge of a Revolution – is Nickelback's eighth studio album. The ride all started in 1996 with the release of How You Remind Me, which, while named the Top Rock Song of the Decade (the 1990s), also launched a backlash of Bon Jovian proportions that even recently included a "stay away" crowdfunding campaign to prevent Chad Kroeger and his lads from ever playing England. Never mind giving it to the poor when you're a proud Nickelback-hater. These and other online petitions are not legally binding, of course – though no British dates have been listed for Nickelback quite yet.