Keith Urban is back in Edmonton in July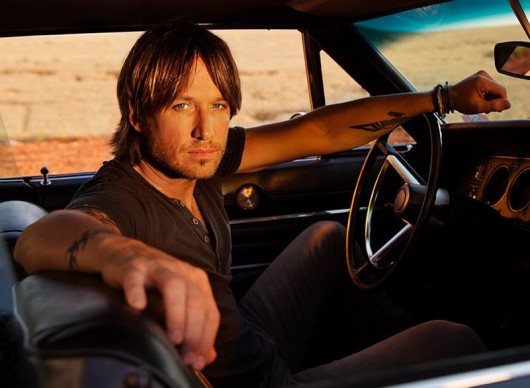 Do not accuse Keith Urban of being one of these "bro-country" guys who's only concerned with sex, drinking and driving, not necessarily all in that order or all at the same time. This New Zealandic country superstar's muse is more basic: He's a sucker for a love song.
There is no way else to explain his legions of devoted female fans, who are expected to turn up in force for Urban's return to Edmonton next summer. He plays Wednesday, July 22 at Rexall Place, during Klondike Days. Urban continues the "Raise 'Em Up" tour in support of his 2013 album, Fuse. Jerrod Neimann and Brett Eldredge open the show. Tickets on ON SALE Friday, Nov. 14, with the pre-sale to the on-sale starting Nov. 10. Tickets include a K-Days gate pass.
For those unfamiliar with what you're getting – unlikely given his track record in this market – consider Urban's triple threat gifts: Good looks, smooth voice and wicked guitar chops. Notable during his last appearance here – in January – were the absence of cowboy hats among the band members; even the openers were bare-headed. It's a telling fashion detail for country music that doesn't contain many of the tropes of country music: No odes to small town lifestyle, to dad or God or country, nor anything about hating your job so much that you can't wait to go to the bar on Friday and drown your sorrows. Sure, sometimes his songs involve a car – like his latest single Somewhere In My Car, but this is really a heartbreak song, and he doesn't drink anymore. It's doubtful that Keith Urban has even been near a horse or held a blue collar job in his life. At least he doesn't pretend he has.