OneRepublic to play Edmonton in April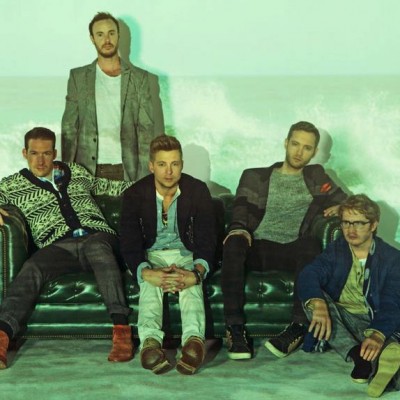 "Everything that kills me makes me feel alive" – has a better ode to modern angst ever been limned? No, it has not.
OneRepublic has cut a wide swath through the pop landscape with Counting Stars and other inspirational smash hit singles. Now fans get a chance to see how the Colorado group pulls it off live when they play Edmonton's Rexall Place on Wednesday, April 29. With the opening act Lights, tickets start at $30 and go on sale Saturday.
It's a story of perseverance over adversity: Singer Ryan Tedder got a kickstart in 2002 when he won an MTV talent search organized by Lance Bass from N'Sync. This led to a video on Total Request Live, which caught the attention of remixmaster Timbaland, which led to stints writing songs for stars like Hilary Duff, which led to the proper formation of OneRepublic in 2003. The band recorded an album and played the Coachella festival, but unfortunately the record label changed its mind about the public being ready for OneRepublic's upbeat pop-rock anthems and dropped them. The band was ready to split up until they noticed their MySpace account had gone bananas, for reasons unexplained; Timbaland stepped in again to help the band with a new single, Apologize, which was included on the 2007 debut, Dreaming Out Loud, which went No. 1 (or close enough) around the world. They've been on the hit parade ever since.
The lessons here: Everything that kills you makes you feel alive is a metaphor, and MySpace is good for something after all.