The Wet Secrets' Terrible Wonderful Day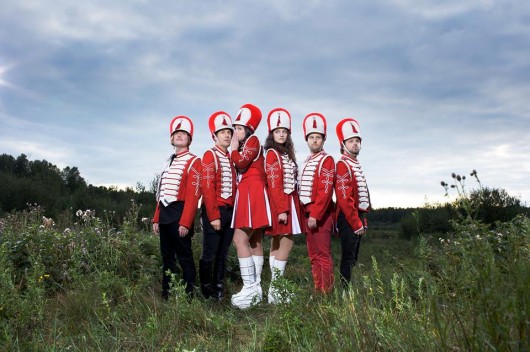 A rolled van and no one hurt on the treacherous QEII, then a $100,953 payday as the winner of the Peak Performance Project in Calgary later on – it was quite an eventful Thursday for the Wet Secrets.
"It was a wild whirlwind of a day. What could've been a real tragedy ended up being a triumph for us," says lead singer Lyle Bell, who wasn't in the van that rolled.
The musicians and representatives from Alberta Music were traveling in three vehicles en route to a showcase gig in Calgary. The minivan driven by drummer Trevor Anderson went out of control, flipped two times and landed on its roof in the ditch. Amazingly, there were no injuries. Also in the vehicle were bandmate Nik Kozub and filmmaker Fish Griwkowsky – "they were all very calm, very zen about the whole thing," Bell says – who were promptly rescued by the crew van traveling behind. After a short delay, they were on the way with plenty of time to make it to the show. No equipment was damaged, and the only casualty aside from the totaled minivan was the fancy Holt Renfrew shirt Anderson likes to wear while he plays, ruined by broken glass and spilled soda. They promptly bought him a fresh one.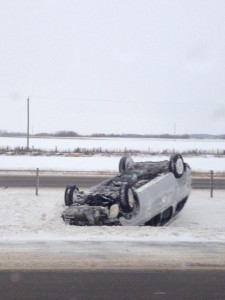 "They were shaken a little bit," Bell says on how his bandmates played that night, "but it didn't seem to phase Trevor. We rocked one out. There was no judging this time, so we went out there to have a blast, the final hurrah of the whole Peak Performance Project."
Organized by the Peak Radio Group, which runs radio stations in Vancouver and Calgary, this first-ever Alberta talent search saw a number of eager bands undergo various "challenges" in an eight-day bootcamp – songwriting, performance, merchandising, the business of music, and so on, kind of like a Making the Band reality show minus the TV cameras. After passing a series of audition tests, one main performance largely determined the final result – and the 100 grand-and-change prize winner. The Wet Secrets prevailed over the other two finalists, Lauren Mann and the Fairly Odd Folk, and the band called 36?, both from Calgary. With dozens of worthy entrants participating, Bell didn't imagine his band (his other band, that is; Shout Out Out Out Out now moves to the back burner) would stand a chance.
"We definitely worked pretty hard on this thing," he says. "Each of the challenges we had to do, we spent a ton of time on each of them, so it was a lot of hard work. I'm glad it paid off. I'm still a little surprised because all the other bands are really strong. They're really pro and amazing." He cites fellow Edmonton acts Scenic Route to Alaska, Boreal Sons, and Nuela Charles as examples.
All Peak participants had to submit a budget of what they'd do with the money if they won. The Wet Secrets' plans include PR, radio tracking and "making an amazing album," Bell says. Anderson is also an award-winning local filmmaker; he and Griwkowsky have made some amazing music videos already. Insurance will take care of the minivan.
"This sets us up to have pretty fucking unreal 2015," Bell says. "So now the hard work begins. We're set up to do good things, and now we have to get busy. We're already busy."
Rolled van photo by Glen Erickson