Dependable Def Leppard returns in April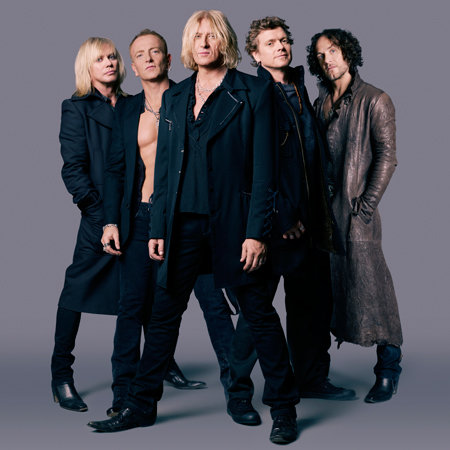 Of all the classic rock comebacks happening lately, Def Leppard is notable for never having gone away.
The dependable British pop-metal kings return to Edmonton as part of a 13-date tour across Canada this spring. They play Rexall Place on Thursday, April 23. Tickets start at $35 and go on sale Friday. The presale begins Wednesday.
Just how dependable is Def Leppard? For 37 years straight, give or take, this fivesome has practically owned the slick, melodic, heavily-produced form of anthemic rock some have called "bubble metal" – much more appealing to women than the true heavy metal bands. Therein lies much of their success. Notable in the soundtrack of our lives are hits such as Pour Some Sugar on Me and Let's Get Rocked. Sure, over the years the band has ridden some prevailing trends. They wore ripped jeans on stage when grunge was big, and more recently dabbled in country crossover with such artists as Taylor Swift when she was still country. And don't forget that the Leps' well-known producer Robert John "Mutt" Lange both married and produced the breakthrough music of Shania Twain, whose "rock-country" style reverberates in Nashville to this day.
They've had their trials: Drummer Rick Allen losing his arm in 1984 (he plays on a special drum kit), the death of a core member Steve Clark in 1991, and most recently guitarist Vivian Campbell's ongoing battle with cancer – but it's clear nothing can stop these guys. There will even be a few new songs unveiled at the show, from an as-yet-unnamed album singer Joe Elliott says is nearly finished.