Top 10 Edmonton records of 2014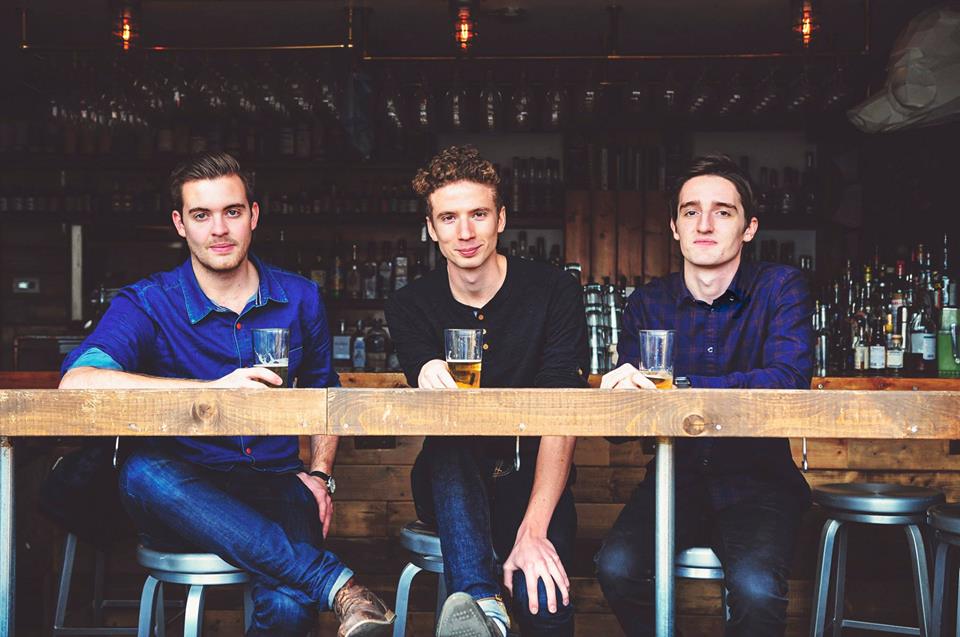 The last year saw an interesting rotation in live music clubs – from the closing of the Avenue Theatre to the opening of the Mercury Room – while the music made by Edmonton bands continued to happily diverge from the mainstream.
The 10 albums below demonstrate the best of what local acts have to say about life via their music, and includes folk, indie, rock, psych, and the long-experienced influence of punk that seems to emanate its way through most of the scene.
10. Anchors North – self-titled
This quintet's debut EP includes just four songs, but they immediately strike you with their poignant prose and intriguing blend of instrumentation, including banjo, mandolin, and lap steel. Their alt-country-folk sound is both extremely listenable and thought-provoking, and the shared vocal duties between Jamie Kitlarchuk and Jordan Belanger grabs you and won't let go.
9. Nature Of – self-titled
This quintet's debut full-length sizzles with an energy well past the band's short lifespan. The alt-folk band's collection of 10 tracks is both personal and fun, with luscious melodies and hooks, and an incredible depth of musical talent displayed in each of the five members.
8. Death By Robot – Limbic System
One of the year's most anticipated releases by one of the city's most favourite up-and-coming bands, Limbic System didn't disappoint anyone, from previous fans of the band through the music critics, through all their new fans that learned of them. The foursome, led by Jeremy and Colton Pudlowski, has carved out their own niche of alternative rock in Edmonton, infused with the perfect amount of folk and prairie sensitivity.
7. I Am Machi – Slew EP
On the other EP to make this year's list, this husband and wife duo is akin to Anchors North, and see vocals shared between two individuals. Jileane and Nathan's sound is catchy yet angry, bursting forth in this five-track effort that's growly and scornful, with epic guitars, and great vocals.
6. Betrayers – Let the Good Times Die
This delicious effort is like a 60s-garage-psych medley all roiled up into an incredible exaltation of sound. Even the album cover harkens back to the 1960s. The thirteen tracks explore a bevy of topics, with one over-arching reason for the journey – pure, unadulterated psychedelia. From pianos to tambourines to fuzzed-out guitars, the journey is well worth it, especially the fuzzed-out guitars. Brilliant musicianship.
5. Switches – I Just Wanna
Anyone that saw this band heading into this year would surely bet they had a really good shot at having an incredible year – and they did indeed. Losing their bassist didn't slow them down one iota. The quartet is an incredible live band, and they've assembled a full-length album full of fun and flirty indie-surf-pop.
4. Diehatzu Hijets – Where's Everyone At?
This groovy little lo-fi garage rocker of an album sets its eye on the prize, achieves it, and then blows right past, roughly carving a jagged hole filled with dirt and grime. The band's been around for five years, and have had pretty decent success over that time, but this could well be their breakout album. The trio is led by Layne L'Heureux on guitars and vocals, who's also done a bit of solo material during the band's journey that's also worth checking out.
3. J. Eygenraam – Brutal Love
Eygenraam's done it again, though to anyone that's followed his musical career and knows of his exceptional abilities, that shouldn't be a surprise. With Brutal Love, Eygenraam infuses his own brand of alt-folk with some deep, gritty blues. The result is eight extremely personal tracks that pull at your heartstrings, but also wraps its sonic talons around your spine, never to let go. Josh is also a member of Royal Tusk, who've been getting rave reviews this year as well, and a whole ton of airplay.
2. Brazilian Money – self-titled
This year's runner-up spot goes to what can only be called an experimental-alternative album, filled to the top with bright shiny guitars, with impeccably placed voiceovers. It's one of those albums that you probably couldn't describe well to others, but the more you hear it, the more excited you get about where this band heading, and you just want to be along for the ride.
1. Scenic Route To Alaska – Warrington
Another band (top picture) that had a spectacular ride the last year or two, this trio carved a beauteous path towards this, their sophomore album. The band has continued to refine their musical talents and songwriting, and Warrington is so close to perfection you just want to hug everyone involved. From Trevor Mann's vibrato vocals, to Murray Wood's grooving but subtle bass lines, to the deftness of drummer Shea Connor, the trio assembled a nearly flawless blend of the energy of indie rock, with the emotions and sensitivity of folk, with the intensely personal feel of a singer-songwriter. No. 1 richly deserved.