The Cat Empire plays Edmonton in April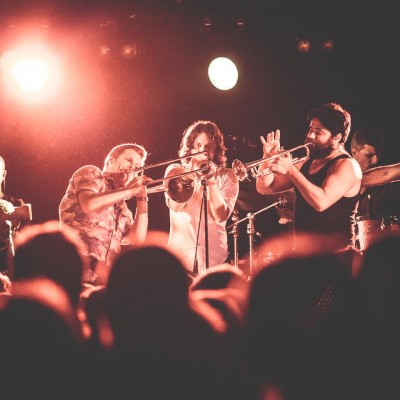 Here's a question music fans have been asking themselves for years: Is there an Australian Arcade Fire?
There sure is. Arguably something of an improvement, actually, is the combo known as The Cat Empire, which blends jazz, hip hop, ska, pure pop sensibility and exotic Afro-Latin rhythms into an intoxicating sound that's won fans all over the world.
Including here in Edmonton, where the band plays the Winspear Centre on Sunday, April 5. Tickets go on sale this Friday, Jan. 9.
Like Arcade Fire, the Cat Empire has many members – nine or so, at last count – and can produce an orchestra of different moods and sounds. On tour behind their latest album, Steal the Light, they're also known for social and political activism in their homeland and beyond, like Midnight Oil, come to think of it, and there's a trombone in the band, too. Don't be surprised to see this band in the line-up for this summer's folk fest.