BAND PHOTOS: Who dares say cheese?
In these dark times, would it kill you to smile?
Yes, we're talking to you: Gangsta rappers, heavy metal dudes and other serious musicians whose artistic expression is so important that only scowls can possibly do it justice.
As for you, Bono, wipe that smirk off your face!
You can't win.
Taking your band photo is as fraught with as much awkward, self-conscious stress as the naming of the band itself. Ask anyone who was in any Edmonton bar band in the 1970s or 1980s. Anyone. Seriously. For evidence, at the back of Lillo's Music lies a shrine affectionately nicknamed the "Wall of Shame." Asked now about such embarrassing moments captured, the musicians from back in the day often say, "It seemed like a good idea at the time."
Rocco Macri – who was one of the top Edmonton band photographers at the time – says when it came to asking his musical subjects to say cheese, "I usually gauge what the mood of the band is: If it's a happy music group or a heavy serious one. Hope this helps."
It sure does.
The Tea Party – a heavy serious band – displayed particularly dour visages in their 2013 reunion photo. Asked why they didn't smile, drummer Jeff Burrows (above right, looking off) evades the question. "We do, actually. Others, management, label reps, etc., chose the photos, thousands of photos taken."
But doesn't the artist have the final say?
"It just gets to the point where we don't give a shit," Burrows replies.
Since this exchange, the Tea Party has changed its social media head shots to display beaming smiles – with the expected reaction reminiscent of the kids recoiling from Christina Ricci's forced smile in Addams Family Values. Coincidence, you say? Burrows says yes.
An informal poll among Edmonton musicians yielded a general aversion to saying cheese in band photos, but there are limits. Singer Tanyss Nixi says, "Non-smiling is great and all, but an eye twinkle or at least some sign of brain activity is a plus. Some non-smiling pics look forced and stupid. In acting I think they call it 'pushing.' It's odd, but I think people can instantly pick up on that."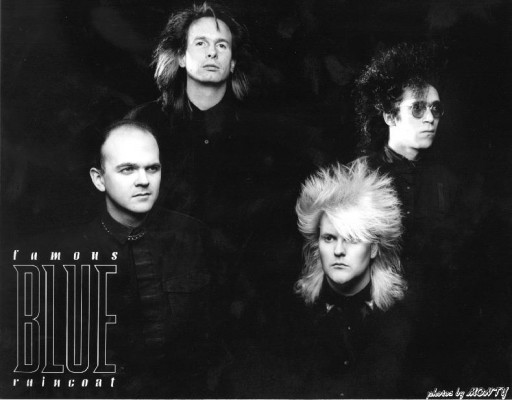 Is there a correlation between smiling or non-smiling band members and the emotional weight of their music? Obviously it's ridiculous to attempt a highly scientific survey given all the nuanced smirks, sneers, pouts, sexy looks and drug-induced stares prevalent in human facial expressions in band photos – not to mention the artistic vision of the photographer.
Edmonton photojournalist Mack Lamoureux has been shooting a lot of bands lately. He observes that no one in the indie scene smiles at all: "They are way too serious of artists to not be taken seriously. Same with the rock scene. The folk scene is different. If it's just a solo artist, a singer-songwriter, they typically don't smile at all. They brood. Folk bands, however, tend to smile all the time. The photo shoot with Mayday and the Beatcreeps was all smiles."
Does that suggest their music lacks substance? Surely not. Fun is important, too. Mumford and Sons – who sparked this whole neo-folk thing to begin with – are seen grinning from ear to ear in their promo shots. Few would accuse the Sex Pistols of being lightweight, yet there they are looking amused in 1979. Later on, a grinning, goofy Green Day would prove the exception to dour mugs that ruled the rock scene of the 1990s. Punk rock has always been a place for greater freedom of facial expression.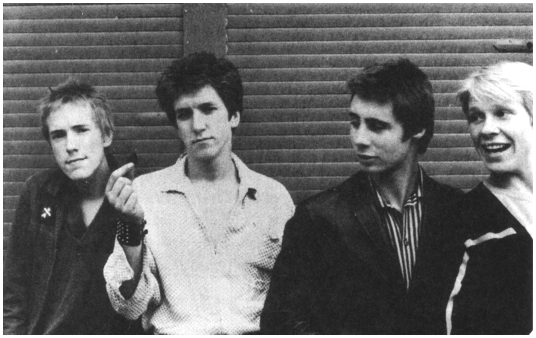 While rock 'n' roll breeds sour pusses, other music styles see a prevalence of smiley faces: particularly on female pop stars and bro countrysmiths, though they sometimes prefer to look angry or sexy, or both, depending on the target demographic. Conversely, don't bother looking for an official headshot of a smiling rapper. There aren't any.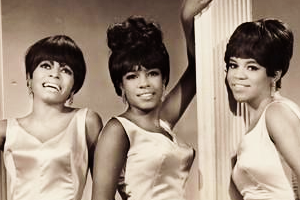 It can get predictable. Coldplay? You guessed it: Frowns all around. Same with Radiohead, Blur, Oasis (more sneer than scowl) and other relative recent Brit-rock bands. Being British is a serious business.
It wasn't always so. Look at any music promo shot from the 1950s: Everybody's happy! Goofy grins prevailed in early Beatles, before they got serious. Jim Morrison usually looked pissed off, but then so did the Bee Gees, and they both pioneered the "Blue Steel" look later made famous by Ben Stiller in Zoolander.
Early shots of bands like Fleetwood Mac and Led Zeppelin expressed individuality and character within the band. Robert Plant smirked while Jimmy Page looked glum. Stevie Nicks was a ray of sunshine surrounded by gloom. Ozzy couldn't hold it together long enough for the photographer to snap a frame, snickering while the others brooded. Bands like the Rolling Stones, Velvet Underground and Pink Floyd showed united fronts of countenance and scowled as one, setting the agenda for that decade in rock band photos. Blue Oyster Cult bucked the trend with a famous laughing picture in 1977, shortly after (Don't Fear) The Reaper came out.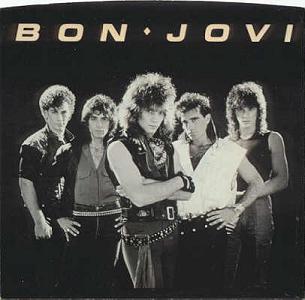 With the horrible 80s came the fake toughs of Bon Jovi, Def Leppard, Van Halen and Guns N' Roses – the four spandexed horsemen of the Apocalypse. Ironically, even as their polished bubble-metal become ever more excessive and trivial, they all looked very sober indeed – which literally set the stage for the heavy serious music of Nirvana, Pearl Jam, Soundgarden, Alice in Chains, and Rage Against the Machine. Not a smile in the bunch.
In short, the guys who recorded Pour Some Sugar on Me wanted to be taken just as seriously as the guy who wrote Rape Me.
What this bodes for the future of smiling rock band photos is clear, and it's sure that one day we will all say, "It seemed like a good idea at the time."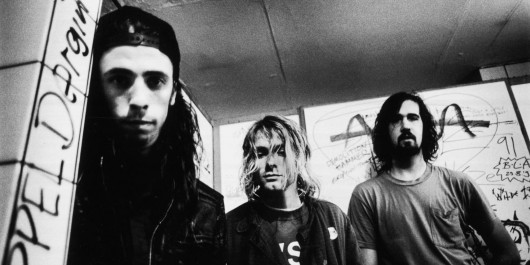 Top photo: Edmonton 1970s band Buckeye, courtesy of Wanda Feland