Weird Al brings Mandatory Fun to River Cree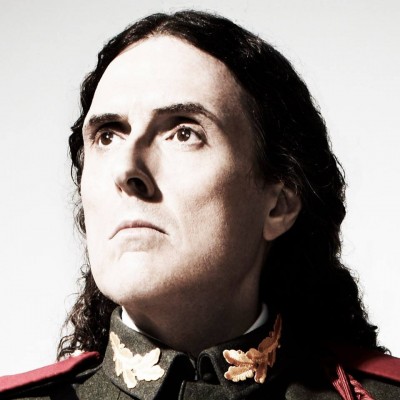 That "Weird Al" Yankovic has a No. 1 album in Mandatory Fun – his first No. 1, and the first comedy album in half a century to hit No. 1 on Billboard – is either a testament to the pop parodist's continued greatness, or a sign of a flabby record industry.
Maybe it's a little of both.
Al surely appreciates it either way, and now it's time to hook up the wagons and capitalize on that momentum. He'll perform at the River Cree Casino on Friday, Sept. 11, one of 11 Canadian shows on his "Mandatory World Tour," that also takes Weird Al to Europe and Australia. Tickets are $60 go on sale to the general public on Jan. 30, with the online pre-sale starting Jan. 27.
Fans should by now by familiar with his parody of Pharrell Williams' Happy – called Tacky, as in "Wear my belt with suspenders and sandals with my socks, because I'm tacky, because I'm, tacky," and so on. Other key tracks on his Grammy-nominated new album include Handy (parody of Iggy Azalea's Fancy), Foil (Lorde's Royals), a run at Robin Thicke (obvious target), and of course the usual brown ales of musical mirth contained in yet another polka medley, Now That's What I Call Polka! The 55-year-old accordion-wielding humorist loves polkas almost as much as he enjoys making fun of pop songs.
It's always (mostly) done with respect. Rarely do the subjects complain. Coolio objected to Amish Paradise, and Eminem refused to grant permission for Al to tee off on Lose Yourself because the rapper thought it would hurt his career (suppress laughter here). But that's about it. Most pop stars are fine with Weird Al toying with their art (he doesn't actually need permission, falling under copyright laws' "fair use"), and in some cases even play along.
Such unbridled parody comes at a cost: Some people are unable to listen to Michael Jackson's Bad without thinking of Fat, or Live and Let Die without imagining Al's version: Chicken Pot Pie.
Beware: What is heard cannot be unheard.