Journey returns to Edmonton in July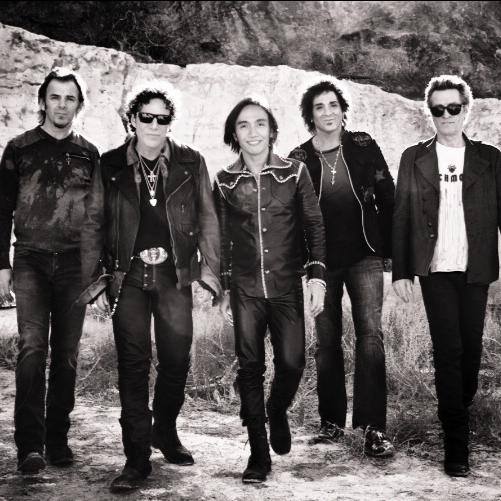 Canada loves its Journey – and doesn't seem to mind a bit that it's not even with the original lead singer.
One of a handful of acts that carry on successfully with a new frontman, Journey is mounting an extensive tour this summer – only in Canada. Edmonton is on the list. With Filipino singer Arnel Pineda continuing to do an uncanny job filling in for Steve Perry, the band plays its hits at Rexall Place on Saturday, July 18. Tickets go on sale to the public on Feb. 27, with a pre-sale starting Tuesday, Feb. 3 on the band's website.
Though they have no new album, Journey will be hitting smaller markets they've never played before, such as Dawson Creek, B.C. (July 16), Lethbridge (July 19), and Regina (July 21), and there will therefore be great rejoicing.
Lest one deny the appeal of the sort of spandexed "fun rock" of yore that grunge rock smooshed into novelty, witness the more than 11,000 fans who turned up for Journey's last concert in Edmonton just over two years ago, on a bill that also featured Night Ranger and Loverboy. The money shot was the highly-anticipated anthem Don't Stop Believin', after which many fans were seen leaving the building to avoid the rush. Better save that one for the encore this time, eh, boys?