MUSIC PREVIEW: Back to the Hip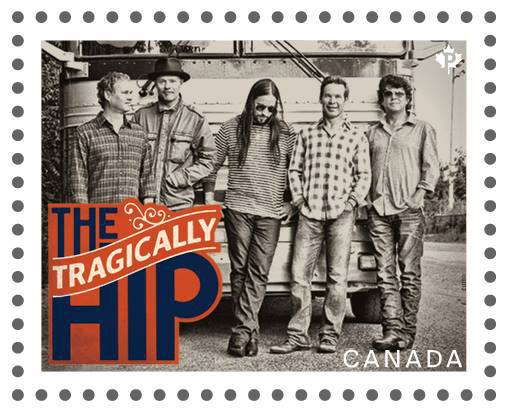 Just one week of sleeps remain until The Day of the Hip! Now that Linkin Park has cancelled its Valentine's Day show (due to an injury suffered by its singer) the Tragically Hip at Rexall Place on Thursday, Feb. 12 is the only Big Rock Show in Edmonton's February – notwithstanding upcoming local appearances from such worthies as Foghat (Feb. 13, River Cree) and Napalm Death (Feb. 15, Starlite).
The Hip will be performing its landmark 1992 album Fully Completely in its entirely, much in the same way John Fogerty and other classic rock artists extend their best-before date by playing entire albums in concert. The Hip has a bright future in that regard, and are old enough now to be rendered in stamp form, and also cash in on that mythical phenomenon known as the "20 Year Rock Itch," where music is resurrected at the precise moment in a fan's life where nostalgia kicks in. It happens from age 21 till death, roughly.
Tickets are still available, for $33 to $145. BUY
Thursday 5
Kip Moore – Blessed with a short manly name that could serve as two first or last names, Kip Moore is from Georgia, lives in Nashville, and scored a No. 1 hit with an ode to vehicular romance called Somethin' About a Truck. His middle name is literally Christian, but he doesn't want to go to heaven unless heaven's got a dirt road – in a new song called Dirt Road. Get the picture? Bro-country goodness of the highest order at The Ranch. Mind that stick shift now. 8 pm, $25 at the door.
Friday 6
David Francey – POSTPONED. Don't fret, folks. This Canadian singer-songwriter has suffered only a minor illness, and tonight's show at the Arden Theatre has been rescheduled to Wednesday, Feb. 25. Tickets will be honoured for the new date, or refunded, as you wish.
Billie Zizi – Now here's the cat's pyjamas and bee's knees all rolled into one swell dame. Never mind the reat pleats on the zoot suits, this local singer promises a copacetic evening of smoky jazz mashed up with jumpin' django-ian jive-iness. Her debut record, Gun Metal Dress, comes out tonight at the Artery, doors at 6 pm, two sets, $12 advance, BUY
Push & Pull – When punk rockers start thinking as much about melody as message, watch out. People call it "pop punk," which enrages all the old punk rockers, and that's good because wasn't the whole point of punk to anger old people? More fresh sounds from Sherwood Park in a band that actually owes more to Buddy Holly than the Sex Pistols. That's called a "full circle." At the Mercury Room with openers Didgin' for Rainbows. Can you guess from their name what instrument they like to play? 8 pm, $10 advance, BUY
Slowcoaster – Worthy Cape Bretonian indie rocksmiths have a knack for wrapping down-to-Earth notions into catchy songs formed in a healthy red clay of folk, reggae, ska, alternative rock and other wholesome ingredients. Sample lyric: "Tonight is the new last night. Fuck last night." Does that mean tonight is equally f*cked? Never mind. Wunderbar, show at 8 pm, $20 advance, BUY
Saturday 7
Black History Month Gospel Concert – Good God! Also, Jesus! There will be no mistaking the central subjects in this evening of live vocals, featuring noted area Christian artist Terrell Edwards with RCCG (Rhema Voices), Danny Moore, Deadra Chester, Audrey French, Inspired, Unspoken Voices. It's right there in the title: Gospel. This is the for-real deal, an annual event for Black History Month in Edmonton. Show at 7 pm, $33, BUY
Stephen Fearing – This veteran Canadian folkie, one-third of Blackie and the Rodeo Kings (they're all Blackie, they're all Rodeo Kings), and a last name that lends itself to more cool band names returns as "Fearing and White" – with Belfastian artist Andy White – at Queen Alexandra Hall. Sorry, SOLD OUT
Suicide Kings – Rap straight outta Cowtown bravely treks to the North side (of Alberta) for a show at DV8 Tavern, behind the duo's latest recording, Crown of Thorns, on which can be heard samples of classic music under the usual dope beats. $8 advance, BUY
Valyria – From the Phangorian Francophonian land of "Saint Albert" – and with a logo font rendering a band name so frightening that decyphering it causes insanity – comes this metal band that sounds like somebody else took classical music lessons. The result will surely please fans of that fantastical branch of metal, ruled now and forever more by Iron Maiden. Just with a bit more modern "death" metal in there. Rendezvous Pub, with Terrorfist and Atrates and with Tides of Kharon and Militious, $15 advance, 8 pm, BUY