Local Hiphead at 67 shows and counting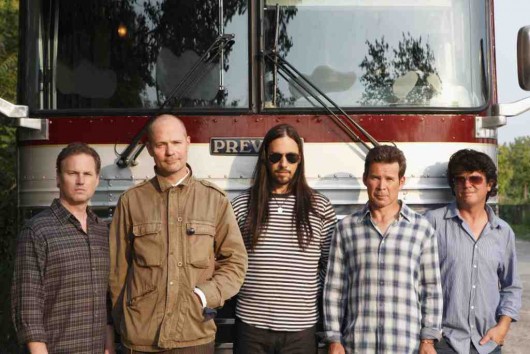 Music critics who complain about being paid to get a free ticket to review the Tragically Hip for the 25th goddamned time should hang their heads in shame in the presence of the Hiphead.
Edmonton businessman Michael Schayer is a huge Hiphead. He's seen the Tragically Hip 67 times – 68 after the band's show on Thursday, Feb. 12 at Rexall Place. They'll be playing their 1992 album Fully Completely in its entirety.
Like many music fans who can't get enough of their favourite band, Schayer doesn't look too deeply into his motivation, beyond saying, "They're my favourite band. I love them. It's a simple as that."
It's a scientific fact that the first music that hits you in the gonads – usually during puberty – forms a neural cyst in your brain that persists until death. Some are bigger than others. Schayer's Hip-forming experience was as a teenager sneaking in to see the band at the Sidetrack Café in 1995, one of those "surprise" club shows the band has always been fond of doing. They played the Northlands Coliseum later that year. Schayer was there, too.
"Every time I go, it just brings me back to that first time I saw them at the Sidetrack," he says. "I constantly listen to them in the car. I've seen them in so many different venues, big, small US, Canada, and it's always a different crowd, and you always see fans wearing hockey jerseys. They're just such a good band. I can just relax and know I'm going to get a good show."
Schayer has gone to absurd lengths to keep his Hip streak going, like hopping on a 10-seat prop plane to catch the band at some bar in Albany, New York, bribing the doorman to let him into the sold-out show, then flying back to Toronto the next day for a morning meeting; or attending four shows in a row at the Jubilee Auditorium in Edmonton in 2009. Though he has never tried to meet the band personally and has always paid for his tickets, his basement is practically a Hip shrine festooned with signed guitars and other memorabilia. He insists he has nothing to prove. "I'm just doing it for myself," he says, while later noting that It's a Good Life If You Don't Weaken was his wedding song.
He hasn't even looked into whether he is in fact Edmonton's biggest Hip Head. Numbers aren't readily available, but there are plenty of "Deadheads" who claim to have seen the Grateful Dead hundreds of times. The Dead – a jammy band noted for a colourful frontman and never famous for hit singles – could always be counted on to play a different show every night. That's part of what made them special.
Sound familiar?