Aerosmith to draw Blue Army in Fort McMurray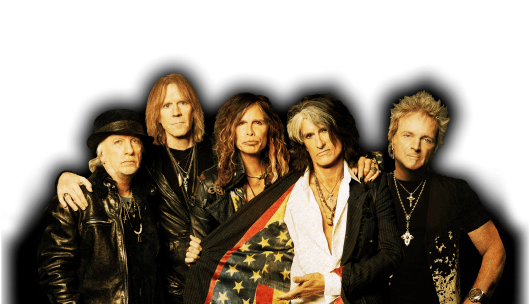 Aerosmith's legions of fans are sometimes referred to as the "Blue Army," because they all wear blue jeans and blue jean jackets and work in blue collar jobs, while some of the band's oldest fans are even old enough to have blue hair – not to mention the band members themselves.
Way to pinpoint that colour demographic, guys! Putting muscle behind their reputation, Aerosmith is mounting a tour of towns off the usual beaten concert path – including Fort McMurray, Alberta. The band plays the brand new Shell Place arena on Sunday, July 19. Slash's new band is said to be opening some of these dates. Tickets range from $89 to $199 and go on sale Feb. 27 exclusively through the Regional Recreation Corporation of Wood Buffalo, which administers the new facility that can hold 20,000 fans. The pre-sale is on now.
Other dates expected to draw members of the Blue Army (not to be confused with the Kiss Army, though there is some overlap) include Prospera Place in Kelowna, Save On Foods Memorial Centre in Victoria, a casino in Durant, Oklahoma, and a gig at Cheyenne Frontier Days in Wyoming.
From a remarkable 45-year legacy of basically being the loudest blues band on the planet – there's another Blue Army reference for you – Aerosmith's latest studio album was released in 2012, Music From Another Dimension! – another dimension that includes Aerosmith, by the sounds of it.
No word yet on more Aerosmith dates to be announced in larger cities, like Edmonton, but you can count on it.