Madonna comes to Edmonton in October
Edmonton has long been a bellwether for superstardom in the concert industry. If they're coming all the way here, they're either on their way up or on their way down.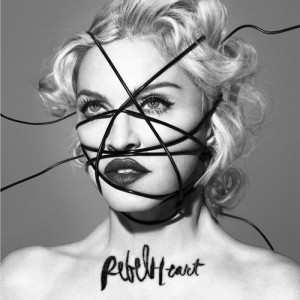 Then again, Madonna is such a music marketing powerhouse that she may be capable of being both at the same time. So all hail the first historic Edmonton appearance of the Queen of Pop! The Hardest Working Woman in Show Business performs Sunday, Oct. 11 at Rexall Place as part of her massive "Rebel Heart" tour. Tickets – from $55 to $380 – go on sale March 9 with the pre-sale starting Tuesday, March 3. In keeping with the new trend in the concert business, every online ticket purchase (made by March 30) comes with a FREE download of her new Rebel Heart album, already a smash on the dance charts, also out March 9, plus six bonus tracks.
Critics have long charged Madonna for putting money over artistry, but no one can doubt she's had a remarkable career in both music and movies, and moreover when it comes time to tour, she never spares any expense to create as entertaining a show as humanly possible. In this aspect, Madonna is a true legend with nowhere to go but up.