A Christian band in a secular world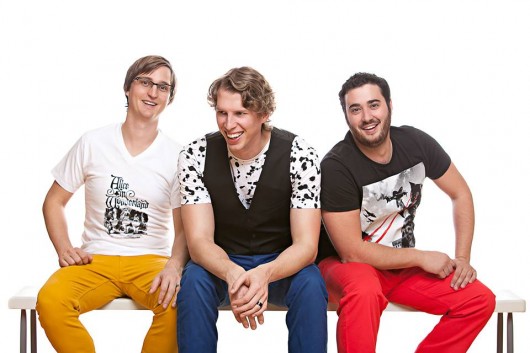 White Lightning can't hide the fact they're a Christian band – though there are no explicit references to Jesus in their music.
You can just hear it: Zippy, poppy, catchy numbers brimming with life-affirming positivity. Also, just look at them. The Edmonton groove-rock trio releases its new four song EP, 1979, with a show at the Artery – Jesus, won't somebody save the Artery – on Sunday, March 8. The boppy title track and lead single gives the good and common advice not exclusive to Taylor Swift: Shake it off. White Lightning puts it like this, "Just give up the worst and let the small things go." Inside a danceable beat that betrays the band's love for KC and the Sunshine Band, the single is accompanied by a professional video depicting their younger selves in various adventures of teenage drama, including meeting and comforting a young girl whose parents have just split up. Big thing to shake off.
White Lightning, a Sonic Band of the Month in 2010, used to be heavier, says frontman Steve Bosch. He explains, "Maybe as we've matured as people we realized we're not all that angry and really don't have that much to be angry about. We're happy, we're at peace with our lives. I've got a wife and kids and lots of thing to be happy about, so I think the music we're writing now reflects that."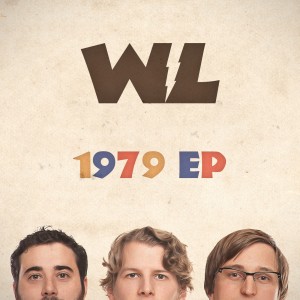 On the question of trying to crack the Christian music industry – an alternate musical universe whose brethren and sistren are united only by their praise of Jesus while their music is stylistically all over the map – Bosch says he's not interested.
"We would never send our music to Shine FM," he says. "I don't think it's quite the right format for us. We don't blatantly sing about Christian themes, but maybe in a more subtle way those themes are in there."
There are a number of famous rock bands noteworthy for being "underground" Christian bands. Sometimes they get "outed," and sometimes their songs appear on the Christian music charts. Two examples are Creed and Collective Soul and those are just the C's; also Lenny Kravitz. It's not so much that they're hiding it. They're just not making big deal about their faith, even if there are sonic and lyrical clues in their music. The angry rock world tends to frown on this sort of thing. Funny how no one gives the R&B singers a hard time for being Christian. Then again, you can often hear it in their music, too.
Bosch says that while the Christian music scene is a good market for some true believers, and may in fact be easier to break into than the mainstream (South Park addressed this nicely), White Lightning would only do it "If we really wanted to make money" and in that case, he adds, "We could start a cover band, but we all have day jobs, which we all realize is a much better money-making operation than music. So now we just can make the music we want to make."