MUSIC PREVIEW: An embarrassment of riches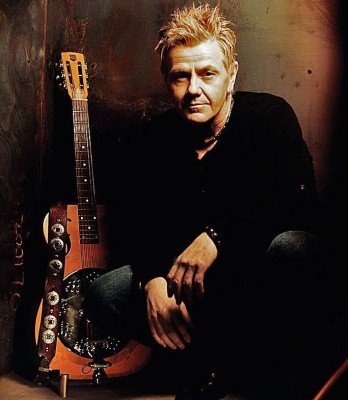 What a world! Anyone make their own records. You can literally do it in your own bedroom now.
The downside: Anyone can make their own records.
There are, at rough count, SIX worthy Edmonton artists releasing new records this weekend. Take your pick: Alt-country from Pal Joey, singer-songwriter from Amy van Keeken, roots-rock from Bobby Cameron, indie pop from White Lightning, more roots-rock from Wafer Thin Mints, and hard rock from Revolution Engine. See below for details.
Back in the day – a phrase that translates roughly to "when we were indestructible" – a local CD release was a big deal, necessitating a big production and attracting large crowds, all the local press, TV and radio, and a huge load of hype. No more!
But here's the thing: It's still a big deal. These artists put heart and soul into their music, sometimes from their bedrooms, sure, and some spending top dollar for a professional recording studio. Such intensity of activity and competition only creates better music, and we're all better for it. But Jesus, six new local records in one week?! It is a buyer's market – and so it is with every facet of the music business. Call it an embarrassment of riches.
Friday 6
HUMANS – Sheesh, make that seven. Guess we can't count this Vancouver electronic rock duo which has a new record – on vinyl and digital – fresh off the presses called Noontide. The rules state that you may only have a CD release in your hometown. This bill is loaded with worthy openers, including BORYS, Physical Copies and Nik 7 (who as the leader of Shout Out Out Out knows a thing or two about electronic rock). Pawnshop, 8 pm, $10 advance, BUY
Kellylee Evans – Winner of the 2011 Juno award for best jazz album, and they don't give these to just anybody, this incredible Ontario singer has since sprung madly off in all directions – everything from chill-pop to Caribbean influences can be heard on her newer music. Part of the Citadel Theatre's "Beyond the Stage" series, at the Club upstairs, also Saturday night. 8pm, $35, BUY
Saturday 7
Pal Joey – Like their alt-country brethren in Jr. Gone Wild, this local band would need a rock 'n' roll flow chart to keep track of their all band members over the years. The stalwart is singer-songwriter Trent Buhler, who leads Pal Joey as it releases a new CD, Lucky Pennies, with a show at – where else – the Artery. After what is being called a very long break, it's their first recording of the millennium. Opening will be Amy van Keeken, who also has a new record, on vinyl, what's with all the vinyl, of her own. 8 pm, $8 advance, BUY
Bobby Cameron – This singer-songwriter-guitar champion (top photo) has been kicking around Edmonton for decades, and so have many of the heartfelt songs on his slick new album, Comfort Zone, released with a show at the Queen Alexandra Hall. 8 pm, $21.75 advance, BUY
Delhi 2 Dublin – In what can only be described as a Bollywood Mardi Gras, this Vancouver band never fails to deliver a sensational live show. They were a huge hit at the folk fest, and naturally, have SOLD OUT their show at the Arden Theatre on this night.
Revolution Engine – The hardest and perhaps most socially conscious record release of the weekend happens at the Mercury Room for this local rap-metal band's self-titled EP release. Sample lyric: "Lower your weapons and raise your voice, everybody make some noise!" 8 pm, $15 advance, BUY
Wafer Thin Mints – Just try not to think of the Monty Python scene this Edmonton roots band's name references while attending their show at the Blue Chair Café. They're celebrating a new CD called Trans Am Fats. No relation to Mr. Creosote. 8:30 pm, $15 at the door.
Sunday 8
White Lightning – Another night, another CD release show at the Artery, whose days are literally numbered. This local trio, a former Sonic Band of the Month, celebrates its second recording, an EP called 1979, which is brimming with life-affirming positivity. 6:30 pm, $16 advance, BUY
READ MORE ABOUT WHITE LIGHTNING
Monday 9
Alan Doyle – The chief Great Big Seaman with the booming voice goes solo for an intimate show at the U of A's Myer Horowitz Theatre. It takes a lot of guts to go it alone on the naked concert stage, an unforgiving place where the art of songwriting is truly tested. Can you imagine Ordinary Day with just a guitar and voice? 8 pm, $40, BUY
Wednesday 11
Dan Mangan + Blacksmith – Two time Juno winner – and again, no one wins these by accident – this celebrated Canadian singer-songwriter is on the verge, if not over the verge already, of making it big (does it count being the 2009 winner of artist of the year at the Verge Music Awards?). Known for haunting, esoteric music that defies classification, Mangan and his band are touring behind their brand new album, Club Meds. Hayden and Astral Swans open the show, 8 pm, $41.25, BUY