Alberta punks gone country in Pal Joey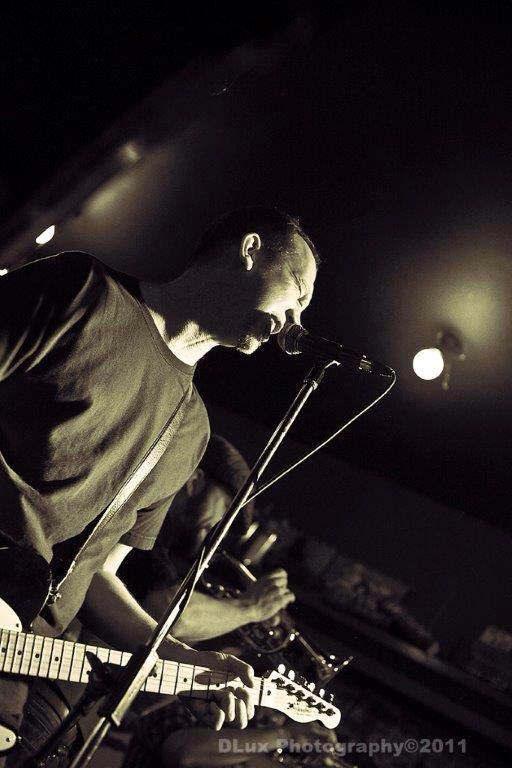 Trent Buhler has fond memories of playing bars in the crumbling 100-year-old downtown building that houses The Artery – soon to be torn down for the LRT – and it is at The Artery where his band Pal Joey stages its stealth comeback with a CD release show Saturday night.
For the record: This popular local 1990s alternative rock band never broke up. They just took a Rip Van Winkle sleep and missed most of the 2000s – up to now. Long story short: Buhler moved to Toronto, came back, started a family, "that sort of thing," and then reunited with the band's enigmatic bassist, Tommy Rocket. They don't play very much and took three years to make the album.
Before the Artery, there was El Zorro Loco, and before that, the Eco City Rumpus Room, and maybe there were other rooms whose names have been forgotten. Dives all, but charming dives, friendly places, Edmonton dives with CBGBs vibes, and much beloved by the denizens of Edmonton's feverish indie music scene. Wherever there's a hole in the wall you'll find them.
"I played every room that was ever a venue in that building," Buhler says. "I think the first time my parents ever saw me play live was with Pal Joey at El Zorro Loco. It's a funny part of town. My folks, they're from the country and they came to see the show, and I said, 'OK, it's downtown, don't be scared, I'm going to be there.'"
He may have shocked his parents, once. When he was a teenager, he formed a punk rock band called Silent Terror. "I have a cassette made in 1983 and one of the songs was called I Hate School. My kids kind of got a kick out that."
But he grew out of it – and went back to his roots. Pal Joey's new CD, Lucky Pennies, is a gentle, quirky collection of countrified power-pop tunes that seems to combine the music and mentalities of two different cultures, punk rock and country music, that turn out not to be so different after all. Pal Joey sounds a little like Jr. Gone Wild – with a horn section. They in turn sound sort of like Old Reliable (you'd need a complicated rock 'n' roll flow chart to track all ever-changing members of these bands) – lending weight to the idea that Edmonton is a fertile breeding ground for punk gone country. A lot of Alberta rock musicians are steeped in country music whether they realise it or want it or not.
Buhler says, "My parents only listened to country music and I had no older brothers and sisters, so I had no one to play me KISS records. So it's ingrained in me." His dad taught him to play guitar, "And he always played Johnny Cash or Buck Owens. When I flip on the radio and land on a country station – and I'm not a fan of the new country at all, but there's a lot more melody on the country stations than I'd find anywhere else, and real subject matter and such. That's what I've always liked."
It shows on Lucky Pennies. The band especially shines at faster tempos: Second From the End and Thrills Chills and Spills being highlights. While open to interpretation, Buhler's lyrics express wanderlust and loneliness, while shot through with wry sense of humour. On a two-stepper called Sounds Like the '80s, he sings a sentiment that should strike a chord with musicians around these parts, "Riding a new wave that's long since left town."
Make of that what you will.
(Top photo by Dave Luxton; vintage photo on album cover is Stewart's Syncopating Serenaders, circa 1934, from the Sylvan Lake area, featuring the grandfather of Pal Joey trumpet player Greg Hutchinson)