5 reasons to see Madonna's second show in Edmonton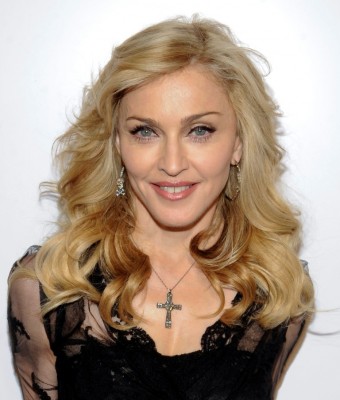 It is due to "overwhelming" demand that a second Madonna show has been added to her first ever appearance in Edmonton: Monday, Oct. 12 at Rexall Place. The Sunday, Oct. 11 show is SOLD OUT.
The Queen of Pop tours upon her 13th studio record, Rebel Heart, a free online copy of which comes with the online purchase of any ticket. Seats for the new show go on sale Monday, March 16, from $56 to $380 and up.
Is Madonna really worth the overwhelming demand? Consider the evidence:
1. Back in the day, she was neck and neck with Cyndi Lauper, whom most critics bet all their money on to be the one to become the superstar. They were wrong. Critics are always wrong.
2. Madonna is a marketing genius. She has placed herself in the vanguard of every musical trend that's come along in the last 30 years: Pop, rock, soul, hip hop, dance, electronic, and now a mash-up of all of the above on an album critics say is her best ever.
3. She is a force of nature. Lesser divas falter, say "farewell" for years on end, slow down, start to coast. Not Madonna. Not even falling off stage at the BRIT awards can stop her. She's OK! It's just a stage she's going through.
4. She's remained in the limelight through a whirlwind cycle of movies and music that spans decades. Critics say she A. can't act, and B. can't sing – but here she is singing and acting up a storm. Silly critics.
5. She always delivers a FABULOUS show. Tours on her last two albums broke records for a reason. People want to see her. Everything is an event with this woman. Those $400 tickets, aside from maintaining the lifestyle to which Madonna has become accustomed, also help pay for a production that is expected to make all others pale by comparison: Expect all the tricks of a trade that keeps trying to top itself with pure Cirque du Pop Superstar entertainment. If previous behaviour is anything to go by, there is no alternative for this superstar but to be the biggest and the best. It's always fascinating to see someone that driven. At least you know she's trying.