Kids in the Hall return to Edmonton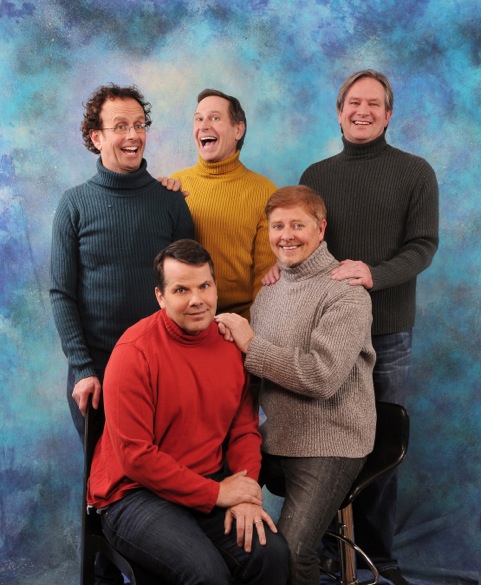 The Kids in the Hall are no longer kids, nor are they in the hall. They live in nice Hollywood homes – as legends of Canadian comedy should.
Yet Dave Foley, Bruce McCulloch, Kevin McDonald, Mark McKinney and Scott Thompson are among entertainers known as "the working famous" – to maintain the lifestyles to which they've become accustomed – and so they're hitting the road again, coming to Edmonton's Jubilee Auditorium on Tuesday, May 19. Tickets are $55 ($100 for meet 'n' greet) and go ON SALE Friday, March 20.
Hitting stops all across North America, ending with a short run in Las Vegas in June, the show will contain some new material, along with cult classics from the days of yore – the Chicken Lady, Buddy Cole, the Crushing-Your-Head-Guy, you name it, iconic moments so ingrained in the national psyche they ought to be Canadian Heritage Moments.