MUSIC PREVIEW: Is Rosanne Cash a folkie?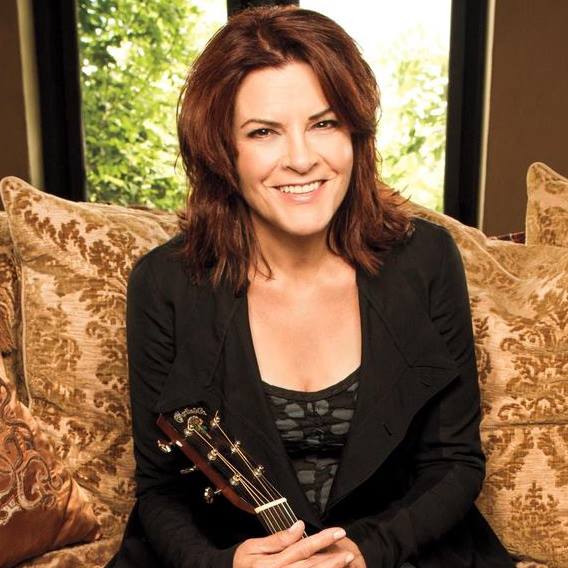 If you don't believe the music business is divided by gender, look at the charts. Look at the concert grosses. Country, rock 'n' roll and rap are sausage parties, while the sisters rule mainstream pop – and increasingly, folk music.
For instance, can one now properly call Rosanne Cash a folk artist instead of a country one? Compare the number of times she's played the Edmonton folk festival with the Big Valley Jamboree. Two times each? OK, then check out one of her recent lyrics: "The money's all in Nashville, light's inside my head, so I'm going down to Florence just to learn to love the thread," and is she talking about the small town in South Carolina or the famous Italian city known for its paintings? Anyway, not Nashville.
The point is that the real country artists have moved on from Nashville, and also what is called "country." It's a gender thing. Evidence: Cash just won three Grammy awards for her latest album, The River and the Thread (maybe Florence is known for its thread industry?), all in the categories of "Americana" and "American roots." The best "country" album, meanwhile, was won by Miranda Lambert – and damn, there goes that theory. Never mind.
The important thing is that the daughter of Johnny performs Monday, March 23 at the Winspear Centre, the make-up date for the Feb. 1 show that had to be postponed due to a family emergency within the band. Original tickets will be honoured; some seats still available, for $44. BUY
Friday 20
Electric Six – Super funaklicious groove-o-matic rockarolla (add your own George Clintonisms) good times are guaranteed – guaranteed, we say! – when this dependable disco-funk-punk-rock road band returns again to the Edmonton area, playing the Starlite Room, touring on its aptly named new album, Human Zoo. With openers The Mandevilles, The Fronts, and Marystown, 8 pm, $18 advance, BUY
Scenic Route to Alaska – This celebrated local indie rock band is playing its big tour send-off gig at the Pawnshop. Wouldn't it be funny if they were going North so they could literally travel their own band name? But no, all the cross-Canada dates are South of our current location, and they'll hit Germany in May. With openers Nature Of, The Tourist Company and The Velveteins, 8 pm, $12 advance, BUY
Tom Olsen and the Wreckage – We can't get over the fascination of Premier Ed Stelmach's former press secretary discovering the mojo to become a serious singer-songwriter. Imagine! He did. Olsen and his new band are currently recording their debut album, in the meantime are going for the gusto with gigs all over Alberta. On this night it's the Mercury Room, with The Ruminants, 8 pm, $10 advance, BUY; also 4-6 pm Saturday at the Black Dog, no cover.
Saturday 21
Ellen McIlwaine – Here's another great lady of roots music. Born in Nashville, eventually settling in Calgary, she's earned as much acclaim for her bluesy songs as her formidable slide guitar chops therein. Fun fact: Fatboy Slim was once caught lifting a sample of an Ellen McIlwaine record without credit or permission, and was forced to pay her a tidy undisclosed sum of money. She plays a duo with local bull fiddle master Farley Scott at the Blue Chair Café, 8:30 pm, $20 at the door.
Bill Bourne – All hail the King of Edmonton Folk! This Juno-winning, stovetop hatted-troubadour has tinkered with all manner of new-fangled sounds from all corners of the globe to go with his traditional storytelling style of folksmithery, and always delivers on the live stage. This show happens at Studio 96, located in the refurbished St Stephen's church at 10909 96 Street – and what have we here? Another inner city indie music venue? Appears so. With Paula Eve Kirman and Andrew Scott, 7 pm, admission free, donations will be accepted to help support the new space.
Limblifter – Adding to the list of bands we forgot we hadn't seen in 20 years and suddenly remembered were actually kind of cool is this Vancouver group whose complicated lineage is survived by frontman Ryan Dahle (originally Age of Electric), and best known for the 1996 mod-rock anthem Screwed It Up. A fourth album is said to be in the works. At the Pawnshop, with Napalmpom, Death By Robot and Knibb High Football Rules, 8 pm, $18 advance, BUY
Dieuponaday – It would be a rare – and sad! – weekend in Edmonton that didn't have a solid metal show, and this weekend's Medal of Horror goes to this Edmonton band playing the Rendezvous Pub. The bill creaks under the weight of the heavy openers: Exes for Eyes, The Dead Cold, Surrender to Reason, and Appraise the Peril. Sounds like good advice. 8 pm, $10 advance, BUY
F&M – One of the many area "buzz" bands that owe a great deal to the soon-to-be-closed Artery, this eclectic indie trio is back at the beloved downtown venue for one last time. On display is artwork by amazing semi-realist painter Justina Smith. They do call it the "Art"ery, after all. At least until March 31 barring an unforeseen extension. Singer-songwriter Caity Fisher will also be performing. 8 pm, $10 advance, BUY
The Red Cannons – As mentioned in this space, this local modern rock band with St. Albertian origins has a hit on its hands with the song Underneath the Floorboards. Whether it gets to be a hit in other hands remains to be seen. Mercury Room, with The Grounds, Bad Communicators and Sleep Demon. 9 pm, $10 advance, BUY