Rise Against to play Edmonton in August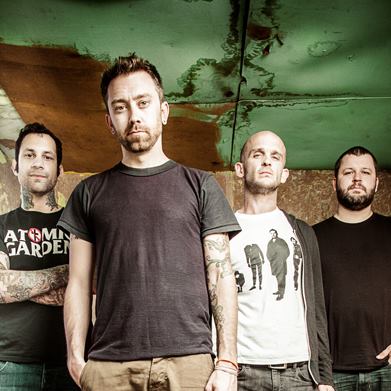 It has not been established what exactly is to be risen against from the band Rise Against – but it's no secret these guys have become a dependable big hall headliner in the field of hardcore punk rock. That's no mean feat.
The band returns to a favourite Canadian market for a show at the Shaw Conference Centre on Wednesday, Aug. 5. Killswitch Engage and Letlive will open. Tickets are $49.50 and go on sale Friday. It will have been less than a year since the Chicagoan punks played here, as a headliner at last year's Sonic Boom festival. (Stay tuned for the Big Sonic Boom 2015 Announce coming soon!)
Rise Against is touring on its latest album, The Black Market, filled with the same sort of speedy, angry, rather loud rockers the band has become known for. Such introspective – yet political! – tracks as I Don't Want to Be Here Anymore, a painful coming of age anthem, and Tragedy + Time (which as everyone knows equals comedy) set the confident tone for another notch in the belt of Rise Against's hardcore punk credibility – and dependability. If there's a change in direction coming here, it hasn't happened yet. They've stuck to their guns since the turn of the millennium, built their fanbase organically and know their target market well. In fact, if they get any more successful they may find themselves risen against. It happens to everyone, eventually.