Lucinda Williams plays Winspear Centre in July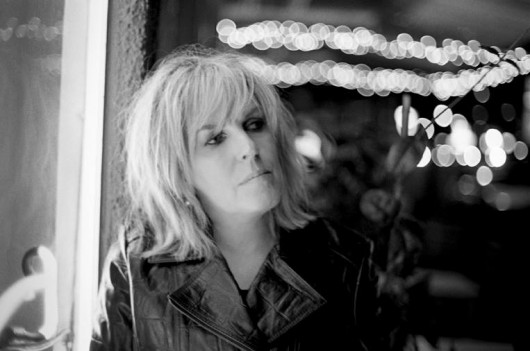 It's not enough we get an embarrassment of folk music riches during the folk fest proper. Now they have to spill over to big ticket folk shows all year long.
Lucinda Williams is the latest in a series of "Live at the Winspear" concerts. She plays the downtown concert hall on Tuesday, July 28 in support of her 11th studio album, actually a double album of swampy, bluesy goodness, Down Where the Spirit Meets the Bone. Tickets are $52 and go on sale Friday, April 10 at the Winspear box office.
Williams is of course no stranger to the Edmonton Folk Music Festival, first appearing there in 1989. The Louisiana country-folk singer had barely started her recording career back then, causing a splash with the release of her self-titled debut album the year before – winning a Grammy in the process – having previously paid dues on the road from one honky tonk to another. Ten years later came relative mainstream acclaim from Car Wheels on a Gravel Road, and another two Grammys. The fans have spoken.
Queen of Country has already been taken, but there's no reason Lucinda Williams can't be the "Queen of Alt-Country."