Pat Benatar to hit us with her best shot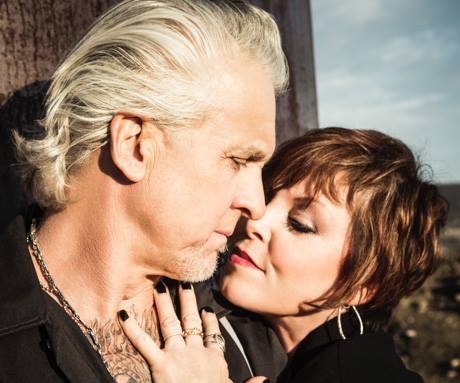 Long before Hit Me Baby One More Time came Pat Benatar to implore us to "hit me with your best shot" – metaphorically speaking, of course – announcing to all that the 1980s had arrived with a vengeance.
Now it's time to bring it all back! Like it ever left. Benatar is one of the headliners of the annual Edmonton Rock Music Festival, happening Aug. 14-15 at the Heritage Amphitheatre in Hawrelak Park. Also on the bill will be Dr. Hook, Rik Emmett from Triumph, Streetheart, the Stampeders and more. Weekend passes are $100 (plus service charges) and are on sale now.
Like so many classic rock acts, the ones above require some qualifiers because life since the '70s and '80s has been complicated. Benatar, for instance, is performing with her husband and longtime musical partner Neil Giraldo, in the middle of a long 35th anniversary tour. Doesn't appear to be any new material, but as we all know, classic rock fans usually don't want to hear any new material.
Streetheart, meanwhile, is legally required to call itself Kenny Shields and Streetheart (long story) while Dr. Hook should properly billed Ray Sawyer and Dr. Hook. The Stampeders have been without their original frontman since 1977; and Rik Emmett has been solo sans-Triumph for quite some time. No matter! Classic rock fans could drive themselves crazy trying to figure out who's actually playing in many of their favourite bands. It's all good as long as they play Action, On the Cover of the Rolling Stone, and of course, Hit Me With Your Best Shot.