Sister Gray: Tell me what I'm supposed to be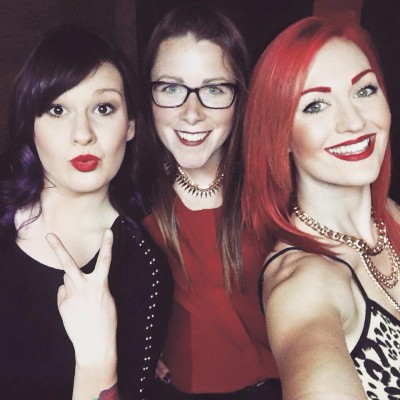 Welcome to another music interview where promising new artists are told what famous bands they sound like, and then asked to respond.
Edmonton's own Sister Gray can be compared to Blondie or Joan Jett or the Bangles, almost any female rock band of yore, most especially Heart, because Sister Gray is fronted by two sisters, Brittany and Jenesse Graling, the Ann and Nancy Wilson of Edmonton, respectively, or maybe they take turns. They play synths instead of guitars.
They also sound like Pat Benatar: The insanely catchy danceably rocking title track of their new album Burn This Disco sounds like it contains a lift from Heartbreaker. Call it a homage.
Sister Gray's CD release show takes place Saturday at the Pawnshop.
Brittany Graling responds to the pernicious comparisons, "That's awesome! Because those women are so empowering, and look at how big they were and still are. Heart is still touring. So that's a really big compliment. Those are bands that have lasted throughout generations, so I think that's kind of cool."
Lord knows there was and continues to be a dearth of Women in Rock, most of whom have no problem being referred to as "rock chicks." Graling notes with pride the band now has a female drummer, Kate Paradis, along with guitarist Mike Morrisseau and bassist David McCargar. Not quite an all-girl rock band, but close. All-girl rock bands are seen as novelty. That's how rare and special they are.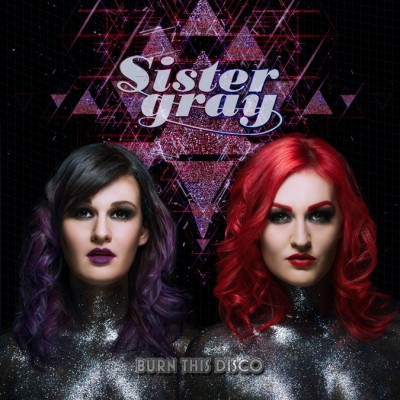 Graling has an explanation: "For women, you have to have a lot of balls to stay in the scene and persevere through everything. You get knocked down all the time as a woman. If a guy gets drunk at a gig, he's a party animal. If a girl does it, oh, man, you're a total basket case, you really should get your shit together … You're getting criticized constantly whether it's that, or what you're wearing on stage, or your attitude."
Only certain women can conquer the rock 'n' roll genre, she adds, "And maybe there's just not as many who can keep that thick skin on. In this band we're lucky we have each other. We stick up for each other and we're very strong women; that comes from our mother and our grandmother. Yeah, I wish there were more women in rock. It's kind of sad."
The challenges of finding your identity when you wear your influences on your sleeve – to the point of quoting Heartbreaker in one of your original songs – may be illustrated in another new Sister Gray track, Everyone is for Sale. Key line: "Tell me what I'm supposed to be." It's eerily relevant in the wake of the $7.4 million plagiarism judgement against Pharrell Williams and Robin Thicke, who were sued by the Marvin Gaye Estate over the song Blurred Lines. It's a bit scary because while the song sounds like it could've been written by Marvin Gaye, it does not resemble a specific Marvin Gaye song. They plan to appeal.
A lot of artists are inspired by the heroes that influenced them, Graling says. She and her sister were into the Spice Girls, and that's here, too.
"I think that a lot of artists draw from the past. Think about Bruno Mars," she says (speaking of someone in danger of getting sued – by the estates of ALL the dead soul legends). "Uptown Funk sounds like something from the '70s. It works because it reminds you of something you know that you like."
Graling goes on, "I don't think its plagiarism. I feel like everybody plagiarizes off of everybody. You can't knock people for that anymore because it's so common in all the music nowadays. You can make a song out of a song out of a song."