To the B's: Brandt and Brody to hit Edmonton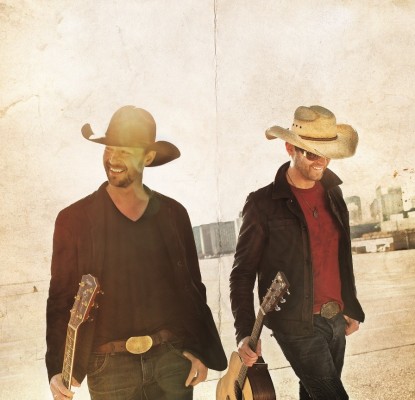 Area country fans are advised to prepare themselves for the coming of a double shot of pure Western Canadian music in the form of two of our biggest male stars: Paul Brandt and Dean Brody.
The two will share a bill at Rexall Place on Wednesday, Sept. 30, with the female opening act to balance the bros, Jess Moskaluke.
Tickets are $35 to $80 and go on sale Friday, April 24. The presales start Tuesday.
With more awards, and hats, than can be counted, Brody and Brandt will hit 22 cities on its hashtag-friendly #roadtriptour. They realized they had a lot in common.
Brandt, originally from Calgary before he moved to Nashville and then back home again, has been active in the Canadian country scene since his debut in 1996, the hit single My Heart Has a History. He has since worked on his own independent record label, and is expected to introduce new material from an upcoming album. Brody, almost 10 years Brandt's junior, likewise was drawn to the lure of Nashville from humble beginnings in smalltown, B.C., caught a break in 2009 with the release of his self-titled debut, and has kept on rolling with the Juno-winning Dirt, and his latest, Crop Circles.
Sensing a theme. It's Western Canadian country: maybe a little offbeat, but sturdy and wholesome to the core.